Associate Alumni Service and Social
June 17, 2017
(RSVP Below)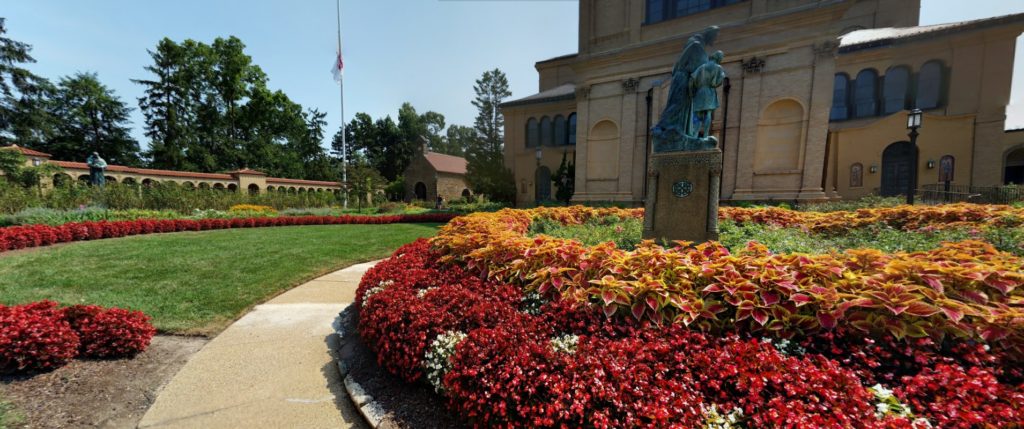 Come spend a morning gardening at the Franciscan Monastery's urban farm, followed by discussion with Sister Simone. Our goal for this event is two-fold. We hope this gathering can be a source of nourishment and reminder of the importance of community, especially during these troubling times. Additionally, we hope that you will give a warm welcome to the current Associates as they prepare to enter the greatest alumni network there is: NAAN!
We will be convening at the Franciscan Monastery (1400 Quincy St NE, Washington, DC 20017) on Saturday, June 17, 2017 at 9:15am. After two hours of volunteering, we will migrate to a room at the Monastery where Sister Simone will join us over snacks and drinks.
Around 12:30pm, we will walk over to the Brookland Community Picnic at the Monastery's Angel Park (corner of 14th & Perry Streets, NE). It's a free event with BBQ, soft drinks, etc. provided. Feel free to invite family and/or friends to join us at the picnic!
Please complete the form below and let is know if you will be attending any or all of the day's components:
— Gardening (9:15-11:30am)
— Check-In with Sister Simone (11:30am-12:30pm)
— BBQ Picnic (12:30pm-)
Please email Meg Olson, molson@networklobby.org with any questions!