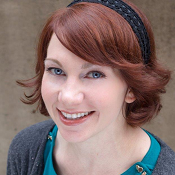 Membership Assistant
Megan is our Membership Assistant and works with the Development Team to process donations and answer our members' questions. Her work is integral to strengthening relationships with our thousands of supporters. Megan has also worked as an Executive Assistant for Voices for America's Children. She earned a Bachelor's of Fine Arts from the University of Oklahoma and a Master's of Fine Arts from the Catholic University of America.
Where she finds inspiration for work:
connecting with people whose faith inspires them to make a world a better place
Originally from: Texas
Why she likes D.C.: The focus on politics; she loves being in an area where everyone is aware of what our government is doing.