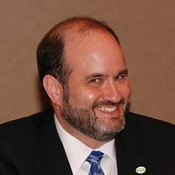 Managing Director
Paul is the Managing Director at NETWORK, where he oversees the day-to-day operations of the organization and does the administrative, financial, operating, planning, and Board work. His experience includes running the non-profit, Common Sense about Kids and Guns, advocating for the prevention of gun violence as the Deputy Vice President of Grassroots Organizing at the Brady Campaign, and coordinating policy engagement activities for Independent Sector. Altogether, Paul has more than 20 years of nonprofit experience. In addition, he taught high school religion and volunteered for the Jesuit Volunteer Corps. Paul has a Masters in Spirituality from Santa Clara University and did his undergrad degree in Psychology at Georgetown.
Where he finds inspiration for work: NETWORK allows him to combine his passion for social justice while utilizing his organization/management skills
Originally from: Seattle
Why he likes DC: It is the heart of all things political and has the flavor of a small town with big-city amenities like theater, restaurants, and museums.