Sign Sister Simone's Thank You Card!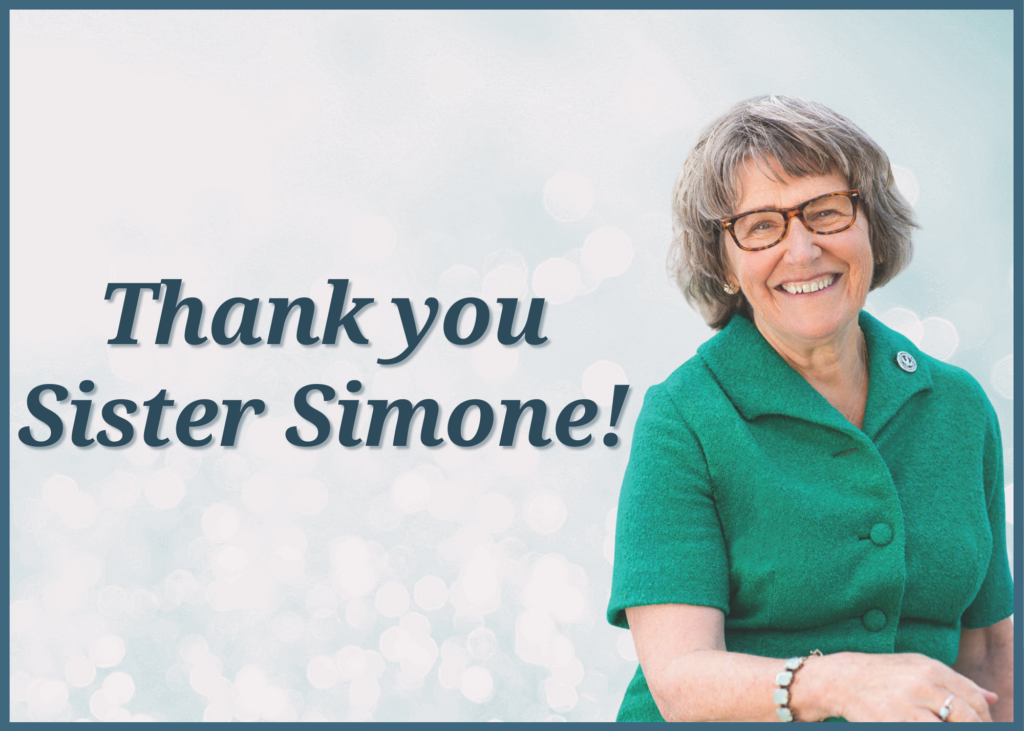 After 16 years of organizing the faith community, being a Nun on the Bus, and defending the Affordable Care Act, Sister Simone Campbell is stepping down from NETWORK Lobby for Catholic Social Justice. Help us celebrate Sister Simone's lifetime of work for justice by writing a thank you message!
Some messages will be featured at our virtual Going the Extra Mile for Justice event on March 26, 2021 at 5:00 PM Eastern/2:00 PM Pacific.