In 1972, 47 Catholic Sisters gathered in Washington, D.C. and the spark that would become NETWORK was ignited. Shortly after that gathering, NETWORK opened its doors in April 1972. Since then, NETWORK has grown from a small lobby of Catholic Sisters into a faith-based political advocacy organization for the common good with tens of thousands of justice-seekers– women and men, secular and religious — across the country. Through political ups and downs, the NETWORK community has continuously advocated for federal policies that advance racial and economic justice and will help us Build Anew.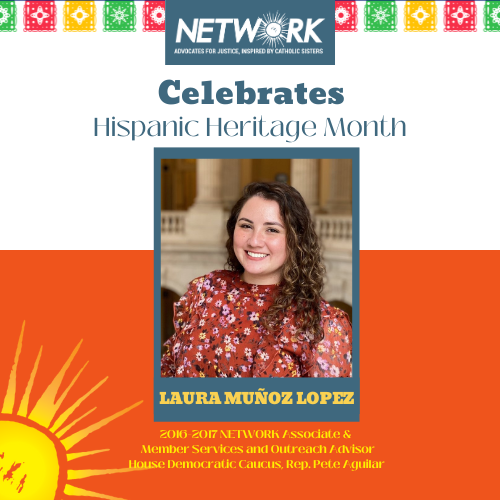 Week 4 of Hispanic Heritage month focuses on the climate, we proudly feature Laura Muñoz Lopez who works in Member Services for the House Democratic Caucus in Washington D.C. She is also a former NETWORK Government Relations Associate.
Members of Congress, Sisters, and immigration humanitarian groups gathered on Capitol Hill on Wednesday, September 14 to demand that Congress fund immigration policy that welcomes migrants to our communities.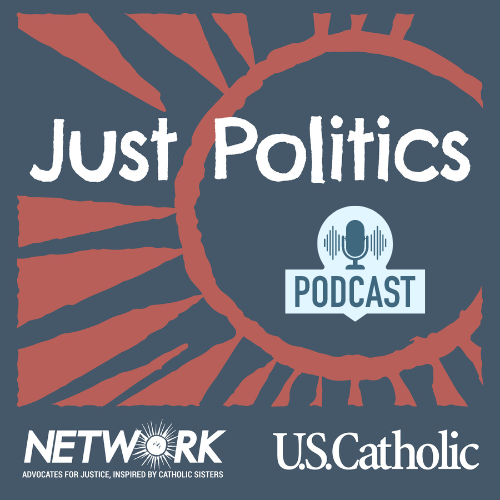 Stay informed on NETWORK news, events and ways to get involved.