In 1972, 47 Catholic Sisters gathered in Washington, D.C. and the spark that would become NETWORK was ignited. Shortly after that gathering, NETWORK opened its doors in April 1972. Since then, NETWORK has grown from a small lobby of Catholic Sisters into a faith-based political advocacy organization for the common with tens of thousands of justice-seekers–men, women, secular, religious, etc.–across the country. Through political ups and downs, the NETWORK community has continuously advocated for federal policies that advance racial and economic justice and promote the common good.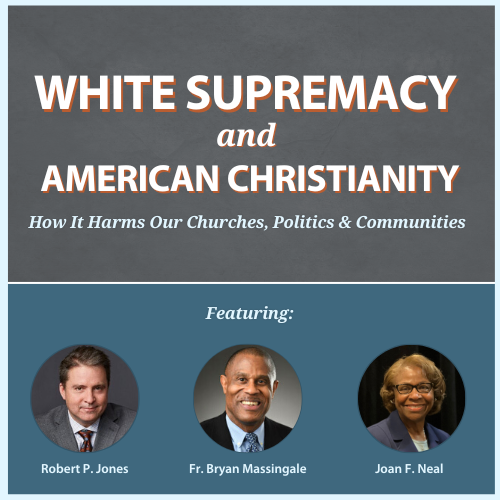 Racism and Christianity. In part I, the panelists speak of the existence and harm of racism in our churches and in part II, solutions to reduce racism in our churches are offered.
Season 2 of NETWORK's podcast has launched. Learn more about the policy issues NETWORK advocates for so we all thrive.  And, how we work to break the racial and economic injustices that divide us and threaten democracy.
Stay informed on NETWORK news, events and ways to get involved.