Lent Calls Us to Repent and Make Reparation
Gn 2:7-9, 3:1-7
Ps 51:3-4, 5-6, 12-13, 14, 17
Rom 5:12-19 or Rom 5:12, 17-19
Mt: 4:1-11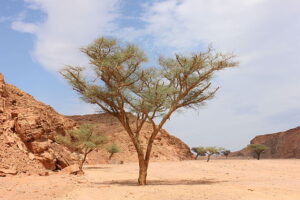 Lent is a perfect time to engage in examination of conscience and reflect on the paths we could take – as individuals and society – toward reparatory justice. Reparatory justice demands honest reckoning with past and ongoing harms and requires action to repair them. In the U.S., we don't have to look any farther than our history of slavery, Jim Crow, and persistent racial injustice. The killing of Tyre Nichols in Memphis last month is yet another example of how Black lives are treated as disposable by law enforcement. How is this who we are as a society? We should make the words of the psalmist our own: "Be merciful O God for we have sinned."
But we cannot stop there. We must also take into account the Gospel reading, in which Jesus is tempted by Satan in the desert. What is he offered? Protection. Material comfort. Rule over lands stretching to the horizon. But what does Jesus do? Through prayer and contemplation, He rejects the allure of these empty promises that will come at the expense of others and embarks on a ministry that led to his death in a manner similar to Tyre Nichols, George Floyd, and so many others—a young life unjustly, shamefully, and publicly snuffed out. But that is not the end of the story; on the other side of his identifying with the depths of human suffering and oppression, Jesus was resurrected in glory.
Watch NETWORK's Ash Wednesday Prayer Service
In our own Lenten discernment, we can choose the path of comfort, power, and obliviousness to the suffering of others. Or, we can follow Jesus and engage in the hard work of encountering those who have been harmed, recognizing the steps necessary to move toward repair and wholeness. This is a form of resurrection toward which we can orient our own Lenten journey. This will ultimately require concrete action. One path of action could be reparations for Black people in the U.S., a policy NETWORK promotes through our support of H.R.40 and urging President Biden to create via executive action a commission to study the question of reparations. This would be a fitting fruit of our Lenten time in the desert.
Words of Wisdom 
"The promissory note that Dr. King spoke about 70 years ago is still in default. The bad check continues to bounce. Reparations are not about a handout, but about America fulfilling her promise of life, liberty, and the pursuit of justice for all. And until this injustice is acknowledged and rectified, there can be no healing and no moving forward."  

—Sr. Anita Baird, DHM, during NETWORK's "Faith in Reparations" event, November 2022 
Take Action
Write a letter to President Biden asking him to establish a commission on reparations!  
Our nation has never reckoned with the original sin of slavery and the racist laws and policy that followed. This neglect has harmed people and compromised the safety of our communities. We call on President Biden to follow through on his campaign promise to support a reparations commission. The time is now to repent, repair, and make redress! 
Additional Resources
Featured image: Acacia tree in Ein Khadra Desert Oasis, Nuweibaa, South Sinai, Egypt. By  لا روسا. Via Wikimedia Commons