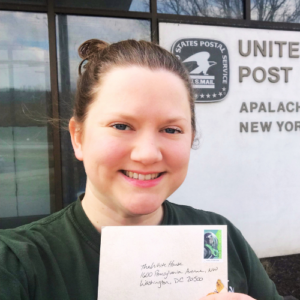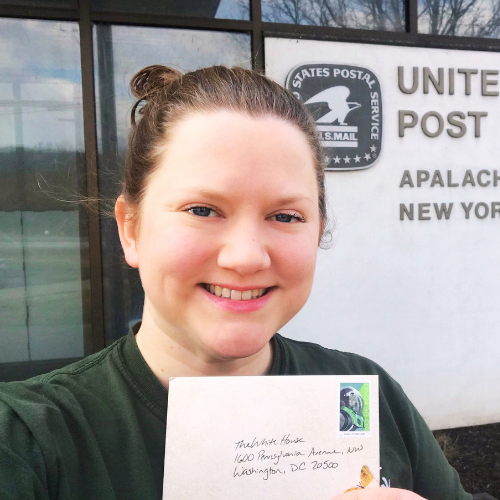 Catherine Gillette
Senior Grassroots Mobilization Organizer
As Senior Grassroots Mobilization Organizer, Catherine Gillette works to strengthen NETWORK's field across the country—building Advocates Teams, mobilizing supporters, coordinating campaigns, conducting trainings, and forming new partnerships. She works primarily with NETWORK's teams and advocates from CA, TX, OH, MI, NY, and VA. Most recently, she has provided leadership to NETWORK's campaigns related to democracy, immigration, the budget/debt-ceiling, and reparations.
Prior to coming to NETWORK, Catherine worked to organize immigrants and faith communities in Texas around worker justice issues. She later served as the Site Coordinator of the Boston Food Justice Young Adult Volunteer (YAV) Program—helping both program volunteers and local churches learn about and engage food justice issues.
Catherine loves her job with NETWORK because it provides her with opportunities to engage with people of faith around justice issues—helping them to respond as strategically as possible and advance policies that make a positive difference in people's lives.