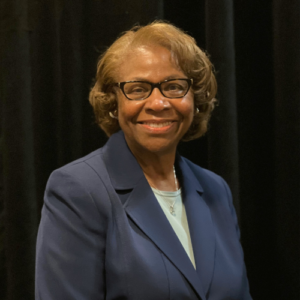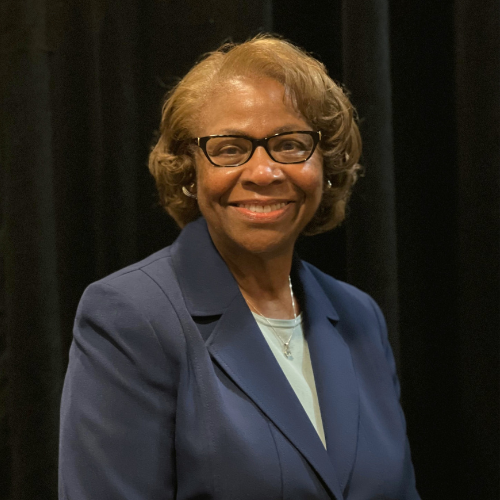 Joan Neal
Deputy Executive Director & Chief Equity Officer, M.A.P.S., D.Min (h.c.)
Joan Neal, M.A.P.S., D.Min (h.c.) is the Deputy Executive Director and Chief Equity Officer at NETWORK where she shares overall leadership of the organization, leads strategic planning, and works to build and strengthen NETWORK's relationships with external partners. As Chief Equity Officer, Joan develops and advances NETWORK's Racial Equity and Justice Transformation work, both internally and externally.
Through her leadership, Joan furthers NETWORK's unique strategy of effecting change by applying Gospel values and the framework of Catholic Social Tradition to federal policies and practices.
Prior to serving in this role, Ms. Neal made significant contributions to NETWORK as a consultant for strategic planning and racial justice, and as a Government Relations Fellow advocating for reforms of the U.S. criminal legal system. Formerly, Joan served as Vice President, Institutional Planning and Effectiveness and Chief Planning Officer at Cabrini College, in Radnor, Pennsylvania, and as Executive Vice President at Catholic Relief Services (CRS) where she founded and led CRS' U.S. Operations Division and directed CRS' national public policy and legislative advocacy.
Before relocating to the East Coast, Ms. Neal served as Associate Director of Leadership Greater Chicago, Vice President of Public Affairs at Harris Bank, and Vice President and Branch Manager at First National Bank of Chicago.
Joan Neal is an Associate Member of the National Black Sisters Conference, and holds an honorary doctorate and a Master of Arts in Pastoral Studies from the Catholic Theological Union where she is also a Life Trustee. She currently serves as a member of the Board of the Sister Thea Bowman Foundation (Chicago), the Center for Migration Studies (New York), and the Mission Committee of the Board of the University of the Incarnate Word (San Antonio).