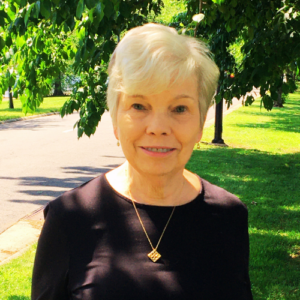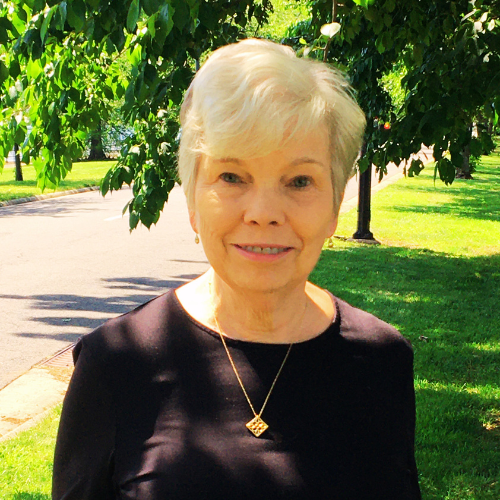 JoAnn Goedert
Ignatian Volunteer Corps
JoAnn Goedert came to NETWORK in late 2022 as an Ignatian Volunteer Corp member and now works with NETWORK's Government Relations team on immigration and food issues, and provides occasional legal counsel. Her career started in the mid-1970s with the United Mine Workers Health and Retirement Funds and non-profit organizations dedicated to improving environmental and occupational health.
After getting a law degree from Georgetown University and clerking in federal district court, JoAnn joined the Maryland Attorney General's Office. For over 25 years, she served as an Assistant Attorney General for the Maryland State Department of Education, chief counsel to the Governor's Office of Children, Youth and Families and the University System of Maryland, and Associate Vice Chancellor for the University System.
During this time, JoAnn and her husband lived in Silver Spring Maryland, raising four children, including two Ethiopian foster sons. She was a long-time member of the Social Justice Committee of St. John the Baptist Catholic Community, and a volunteer and Board member at Shepherd's Table and the Silver Spring Interfaith Housing Coalition. Moving to a co-op community in Washington DC in 2018, she leads the co-op's Neighbor-to-Neighbor project that links her community with low-income neighbors.
On retirement from full-time employment in 2016, JoAnn joined the Ignatian Volunteer Corps and served the Torture Abolition and Survivors Support Coalition International for six years, representing torture survivors in their struggles to seek asylum and pursuing sanctions against perpetrators of torture. As part of NETWORK, she is grateful for the opportunity to help transform Catholic social justice values into real national policy and sees her work here as a key chapter in her hope to lead a useful life.