Call Your Representative Now! Tell Them to Vote YES on H.R.1.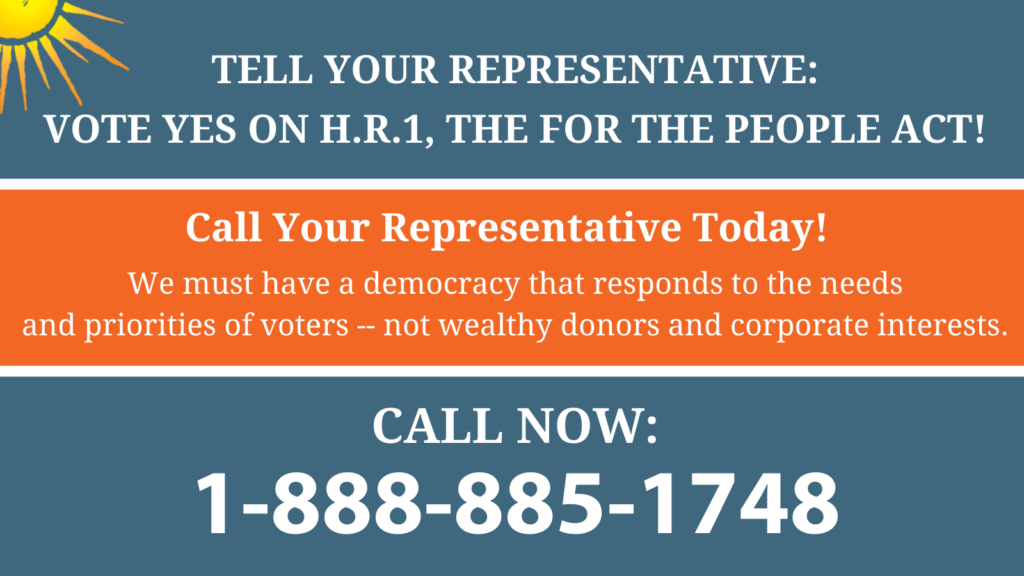 The For the People Act (H.R.1) is a comprehensive reform bill that targets the corrupting dynamics that threaten faith in our democracy. H.R.1 would protect voters' rights, limit the influence of money in politics, shore-up our election systems, strengthen ethics rules for government officials and end partisan gerrymandering. Call your Representative NOW: 1-888-885-1748.
To sign-up for our action alert email list visit networklobby.org/connect. Sign up to get our action alerts straight to your phone by texting JUSTICE to 877-877, and opting in to receive mobile action alerts.