Black Sisters Testify: Brought to you by the National Black Sisters' Conference and NETWORK
This November, Black Catholic Sisters are sharing their stories – in essays, reflections, and interviews – in "Black Sisters Testify," a series produced by NETWORK and NBSC.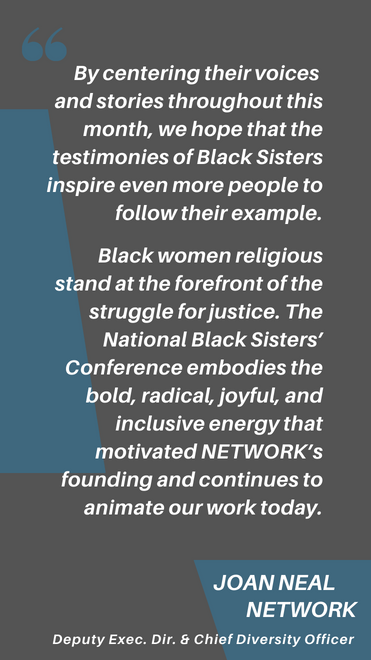 The National Black Sisters' Conference (NBSC) was founded in 1968 in Pittsburgh, under the inspiration of Sr. M. Martin de Porres Grey, RSM (now Patricia Grey, Ph.D.). Sister M. Martin de Porres was the only woman religious to attend the first National Black Catholic Clergy Caucus (NBCCC) in Detroit in April 1968. She left with a heightened awareness of the pressing demand for Black Women Religious to address themselves to the urgent need for the Catholic Church in America to develop greater relevancy for Black people, or risk losing its credibility as a manifestation of Christian unity.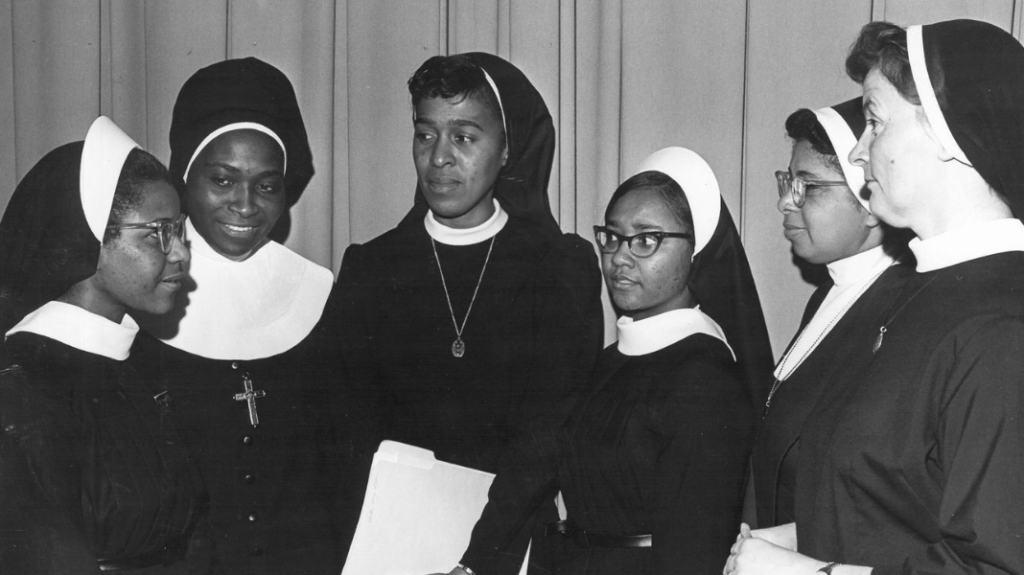 She called Black women religious together for a first, now historic meeting in the summer of 1968. Over 150 Black Catholic women religious from 79 different national and international congregations gathered at Carlow College in Pittsburgh and elected Sr. Martin de Porres to serve as their president. A board of directors was also elected, and plans for legal incorporation of the National Black Sisters' Conference were made. 
Six Holy Black Lives for Sainthood
Black Catholic History Month 2022 is blessed by multiple active cases for sainthood. Pope Francis is being asked to canonize six American Black holy persons.
Profound Leaders and Lovers of Christ
The six Black Americans under examination for sainthood exemplify what it means to live holy lives amid challenging circumstances of life. Four of the candidates were born into slavery:
Servant of God Mother Mary Elizabeth Lange (ca. 1794-1882) – read more below.
Venerable Pierre Toussaint (1766-1853)
Servant of God Julia Greeley (ca.1833-1918)
Servant of God Father Augustus Tolton (1854-1897)
Three were pioneering women religious:
Servant of God Mother Mary Elizabeth Lange (ca. 1794-1882), was the founder and first superior of the Oblate Sisters of Providence, making her the first Black woman to lead a congregation of sisters in the United States.
Venerable Henriette Delille (1813-1862), born to a white father and mixed-race mother, founded Sisters of the Holy Family in New Orleans to care for slaves and freed Black people. She has the distinction of being the first Black person born in this country with a case for canonization opened by the Catholic Church.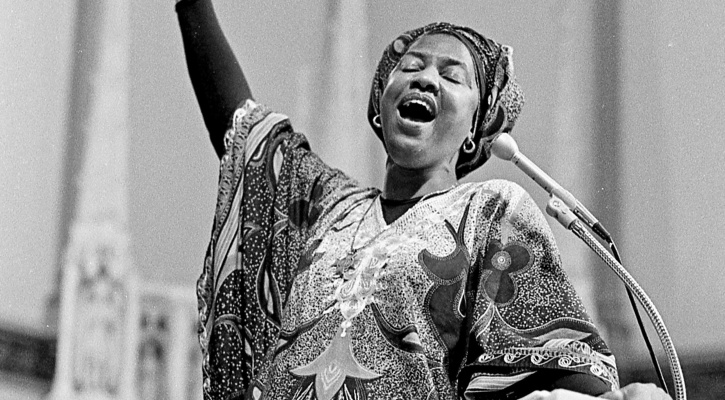 Servant of God Sister Thea Bowman (1937-1990)-pictured above, who served on NETWORK's board, was a spirited advocate for justice and trailblazer for many "firsts." She was the first African American member of the Franciscan Sisters of Perpetual Adoration, the first African American woman to address the U.S. Conference of Catholic Bishops, and she helped create the first African-American Catholic hymnal. Sister Thea also helped found the National Black Sisters Conference.
Speakers
Sr. Anita Baird
Rabbi Aryeh Bernstein
Rev. Dr. Iva Carruthers
Rev. Dr. Jacqui Lewis
Rabbi Jonah Presner