Sister Erica Jordan, OP
October 24, 2018
One of the main focuses of the Nuns on the Bus tour this year is meeting with members of Congress who voted in favor of the tax bill that became law in December 2017. It can truthfully be called a Republican bill because it was formulated, discussed privately in the Republican caucuses, moved forward with no public discussion or proposed amendments by Democrats, and given to Democrats with only 48 hours in advance of the vote to read 1800 pages.  Only Republicans voted in favor of it.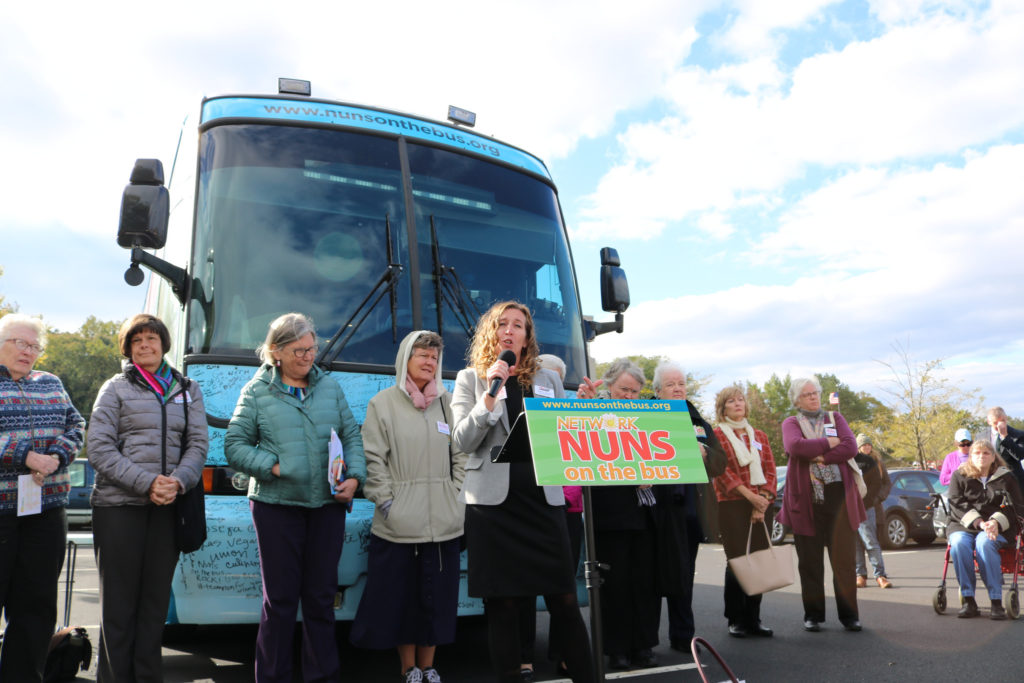 Today in Langhorne, PA we had an appointment with Representative Brian Fitzpatrick's Chief of Staff, Michael Conallen.  Four Sisters attended the meeting, along with four of the Representative's constituents from District 8 in Pennsylvania. The constituents all work in programs that benefit women and children, and they are extremely concerned about the anticipated cuts to programs that
Republicans say will now be necessary in order to pay for the huge tax cuts given to the wealthiest Americans and to corporations. Since tax revenue will be so much less, Republicans say that Medicare, Medicaid, nutrition programs and other parts of the social safety net will have to be drastically reduced or eliminated.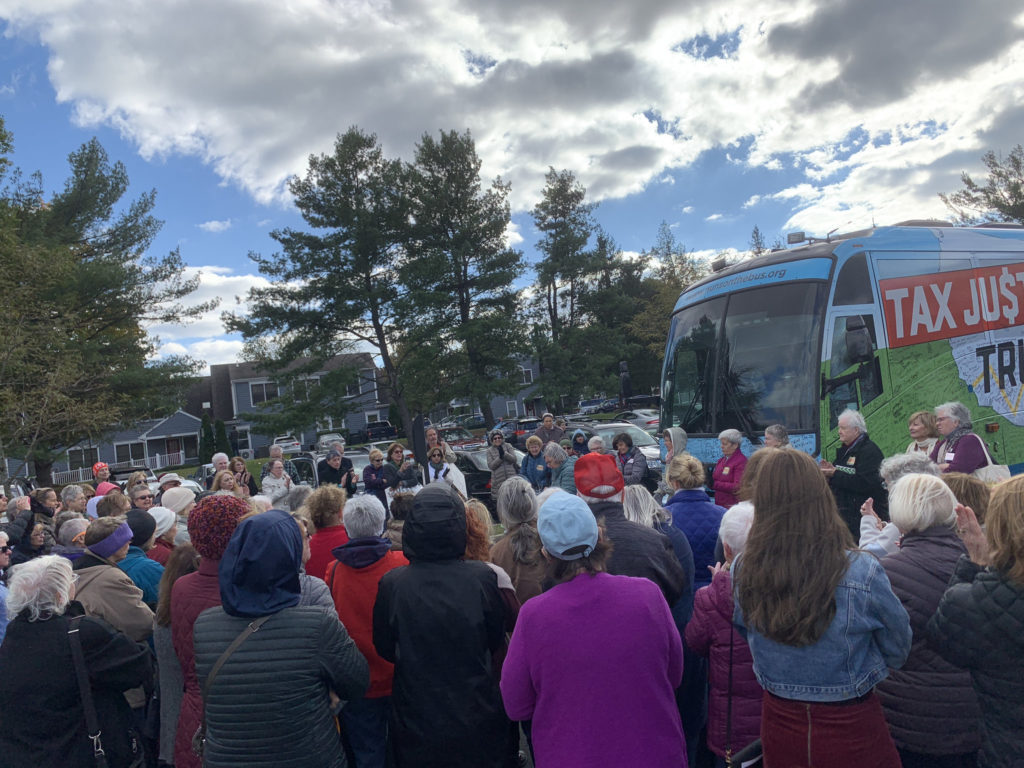 We started the meeting on a positive note by complimenting the Representative's vote against the Republican health care bill, but noted that he had voted twice for the tax bill. We wondered aloud whether he worries about how this law will affect the working poor and middle class in his district. We challenged him to take leadership in the Republican caucus to work for changes in the law that will reduce tax giveaways to the wealthy and to corporations, which they don't need, and to work for increases in wages and in programs that will directly support his constituents who need government services. His chief of staff took copious notes.
At the rally outside the Representative's office after our visit, we were told by several people that he is in a very tight race and they are working mightily to replace him. November 6th will tell the tale.
View more photos from this event here.