Reflection: Nuns on the Bus Week 2
Sister Linda Werthman, RSM
October 22, 2018
My one-week journey from Omaha to Cleveland as one of the Nuns on the Bus was inspiring and exhausting. Yet if invited to join my Sisters on the bus, I would do it again. Why, I ask myself, would I put myself through 15-hour days of travel on a bus, rallies, town halls and attempts to talk with congressional representatives? What comes to me is the people we met and the stories of their struggles to survive, let alone to thrive, in our current trickle-down economy.
People all over the country told their stories at rallies and then went with us to the offices of their representatives to tell their stories again. And then we visited the programs and service providers with wraparound services to ensure care of the whole person: for people who are experiencing homelessness, without health insurance, struggling with trauma, or incarcerated.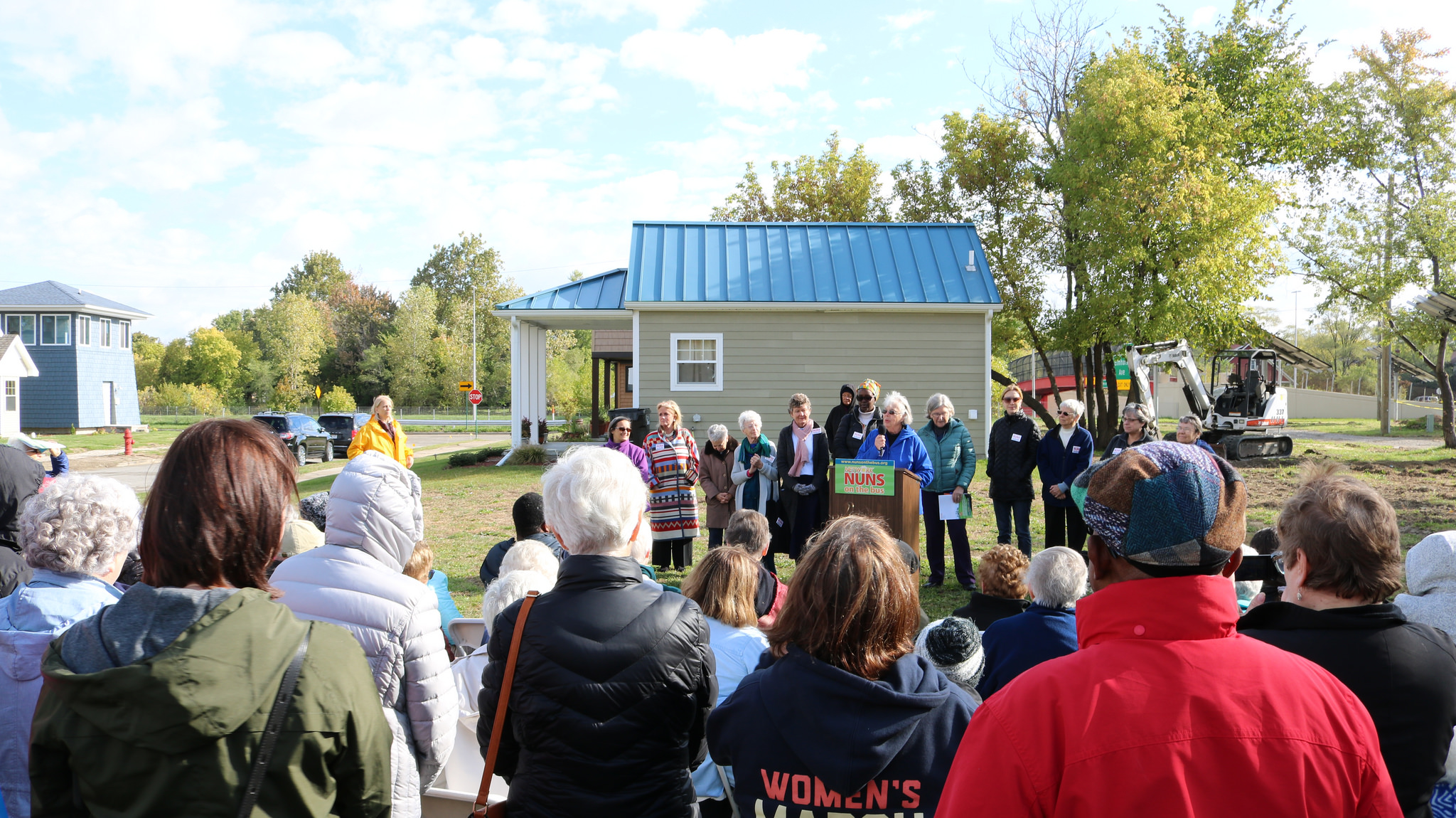 These responsible programs, which stretch and leverage every government dollar they receive with private donations and philanthropy, are facing an unknown economic future now that step two – cutting social programs to offset the 2017 Tax Law – is being raised in the halls of Congress.  This journey on the bus has deepened my conviction that "We the People" are at a critical decision point in our democracy in how we "promote the general welfare" promised to one another in our Constitution.
View more photos from this event here.