Support Those Most at Risk of COVID-19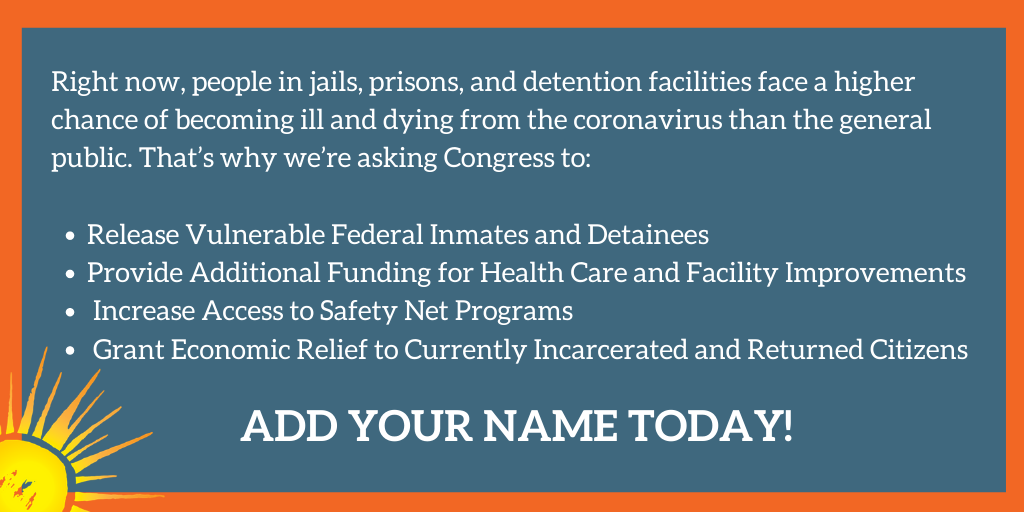 Please sign our petition calling on Congress to speed up the release of those who are eligible from jails, prisons, and detention centers, due to the elevated threat of contracting COVID-19 in those institutions. Add your name to the petition here.
Thank you for taking action with NETWORK!
To sign-up for our action alert email list visit networklobby.org/connect. Sign up to get our action alerts straight to your phone by texting JUSTICE to 877877, and opting in to receive mobile action alerts.