Tell Your Senators, We Need to Pass Fair COVID-19 Legislation!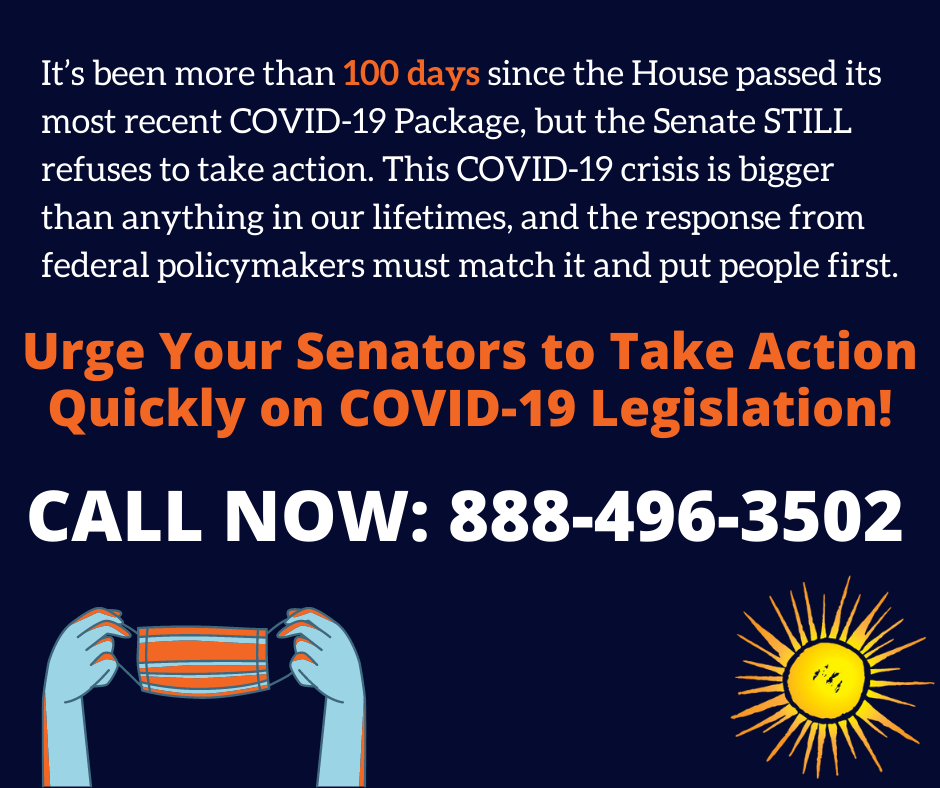 If Congress doesn't act soon, conditions for families, essential workers, and health care workers are only going to deteriorate. Call your Senators today to demand real action on passing a COVID-19 package that meets the needs of our nation. CALL NOW: 888-496-3502.
Email Your Senators to Support Just Coronavirus Relief
As we surpass 100,000 deaths to COVID-19 in the United States, we mourn the people we've lost and renew our commitment to advocate for just policies to respond to this pandemic. We urge the Senate to take action now to protect the economic and physical health of all in our nation. Email your Senators to make the necessary investments in our people and our nation's future today.
Thank you for taking action with NETWORK!
To sign-up for our action alert email list visit networklobby.org/connect. Sign up to get our action alerts straight to your phone by texting JUSTICE to 877877, and opting in to receive mobile action alerts.