Travel Log: Janesville and Bloomington
Sr. Julie Ann Krahl, CSA
Tuesday, July 12, 2016
It's our first full day on the bus and we know our message: There are huge gaps in our society: Gaps in wealth that limit us; Gaps in access that burden us, cause us pain and struggle.  We board the bus to promote the goals of the bus: mend the gaps in our society.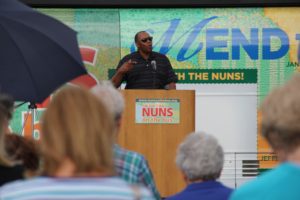 Our kick-off rally in Janesville Wis. sent us off with stories of gaps – tragedies of healthcare bungles, frightening homelessness and painful immigration bureaucracy. We saw tears in their eyes.  Reverend Hearns prayerfully and emphatically reminded us: "We are God's children… we are God's People."  We signed the bus in hopes that gaps would be understood and mended with policies good for all of God's people.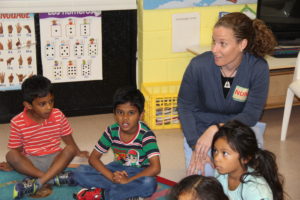 The bus rolled on into Illinois.  The Bloomington YWCA welcomed us.  We toured their child care facilities where the blue-dress girl spends her day.  We met with people from and impacted by the Immigration Project, the YWCA, and the community clinic. We gathered as a community outside the bus and with stories that brought tears to our eyes and the encouragement to continue on.
At the Unitarian Universalist Church of Bloomington-Normal we 'caucused' with the crowd gathered inside the church.  We discussed the goals and purpose of the bus.  We "buzzed" about who it is hard to talk with about the gaps, we heard new, yet familiar stories of the effects of the seven gaps and we also discussed the vision of our society without gaps.  We signed the bus in the dark stronger conviction that
We took off for Springfield and tomorrow.
See also:
Reflection: Day One on the Bus
Slideshow: Janesville Rally
Slideshow: YWCA McLean County Site Visit
Slideshow: Bloomington Caucus
Reflection: Day Two- We the People
P.S. I also want to share with you this poetic reenactment of an event that happened today:
The blue-dress girl story
by Sr. Julie Ann Krahl, CSA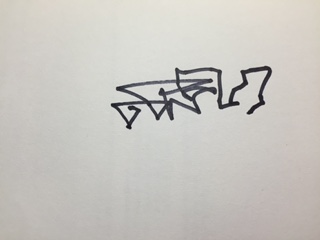 "SHE CAN'T DRAW!" four girls chorused with 5-yr-old giggles and confidence and pride at their multicolored fire engine masterpieces.
"I can't draw' — sighs the blue-dressed girl alone at the end of the table –- close to tears, quiet, head down.
"NO, SHE CAN'T DRAW!!" — the chorus reaffirmed with more emphasis
"Have you tried to help her?"
"BUT SHE CAN'T DRAW!"
"Would you like another color?"
— Slow nod —
The cup of markers passes down to her and she takes a blue marker, draws another frustrated line.
"SHE CAN'T DRAW!!"
— at the end of the table — sad, eyes down, hands off the table again.
"Can you draw a circle?"
"Yes, I can draw a circle"
Slowly, blue marker goes back to table and a small circle appears.
"Yes ! You can draw a circle.  Can you draw another one?"
And another small circle appears
"Yes, and can you draw a square?" A small square now hovers over the circles.
"Perfect! You can draw another larger square." She draws a big square just touching the two circles with the small square inside.
"Wow, you did some good drawing! Looks you drew a fire engine or maybe a bus."
"Yes, I can draw a bus"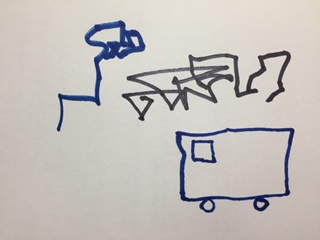 There were gaps: she didn't have the experience, talent, encouragement, friends.
They could draw anything, and it was her fault she could not draw…they knew it.
They were wealthy, she was not.
There were gaps: she didn't have access to markers, she needed help, a friend. They had access to markers, controlled the markers, and made it difficult for her to succeed.
They enjoyed. She struggled.
We sign the Bus.