Sister Eileen Reilly, SSND
July 25, 2016
Our last city before finishing up in Philadelphia was Newark, New Jersey, where we had two events.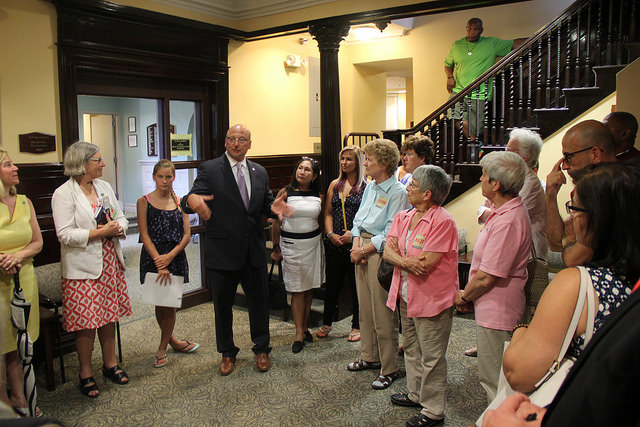 Our first stop was Integrity House in Newark, New Jersey, the largest residential addiction treatment center in the state. The caring, family-like environment there was amazing, especially given the size of the program.  The director there identified a huge "gap" when he explained to us that residential drug treatment is not covered by Medicaid.  This gap became very real when a few of the residents shared their experience of finally realizing they needed help, only to be told by other treatment centers that since they were on Medicaid, they could not come until that had the funds to pay for their treatment.
Several of the staff and residents of Integrity House accompanied us to our next stop, a rally. The event had been scheduled in a local park in Newark as the day went on, the weather forecast convinced us that would never work.  When all of our phones pulsed with "Flood Watch" alerts we knew we had made the right decision to move the rally in doors.  With only four hours notice, Father Luigi welcomed us to St. Lucy Church nearby, and opened the event with a prayer that deeply touched all of us as we sang the refrain, "Let My People Go."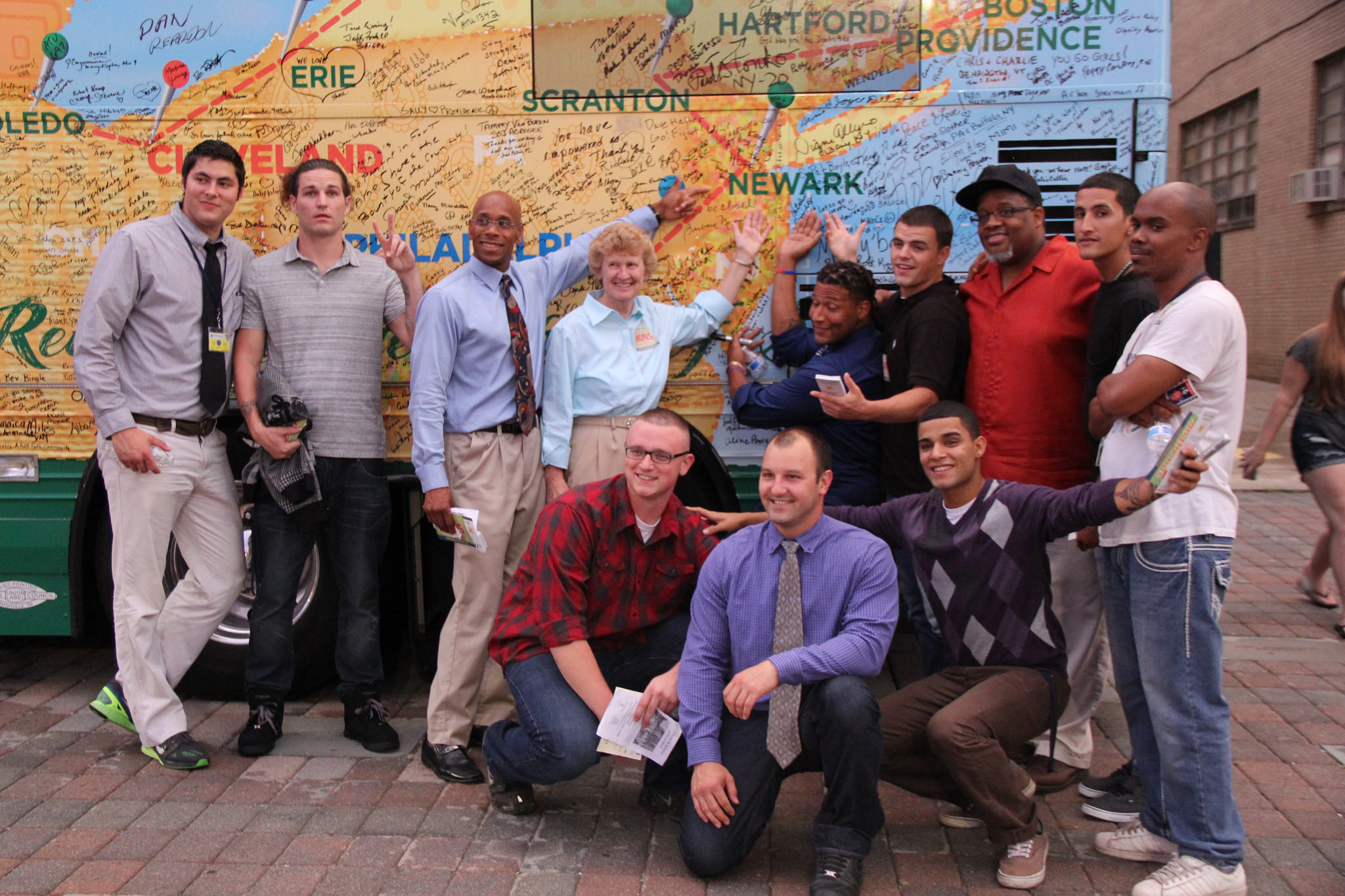 Once again, local residents shared the Gaps that touched their lives, including wage theft – a situation in which employers do not pay the promised wage or neglect to pay overtime rates to those working more than 40 hours a week. When we came out of the Church, we were greeted by a beautiful rainbow – and a wet bus.  Those attempting to sign our bus had to dry a spot first!
See also:
Reflection: Finding Grace in a Community of Recovery
Slideshow: Integrity House
Slideshow: Newark Rally