We had a packed schedule of events for our time in Scranton today.
We started with a visit to The Assembly of God Church in arranged by NETWORK Board member Sister Donna Korba.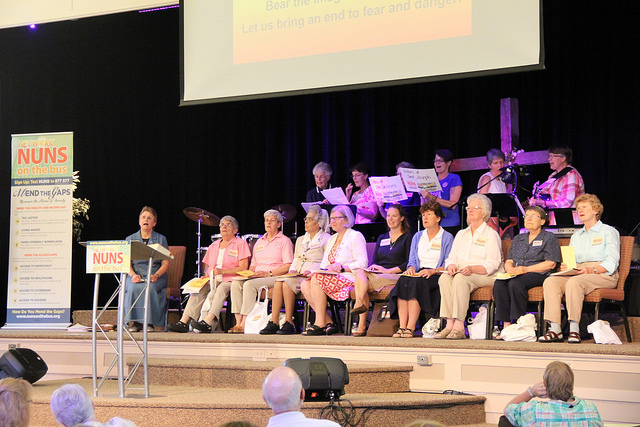 When we arrived there was a cheering crowd to greet us. Inside, we saw tables set up with participants from all the local service agencies there to talk about their work. We then had a program of speakers. The pastor of the church opened up with prayer and then we heard from local speakers who told us of the struggles of the immigrant, living wages, and the need to vote.
A woman from Bhutan shared the story of her path to citizenship, and we heard about a recent study at the University of Scranton to look at what would constitute a living wage in the Scranton area.
State Senator John Blake welcomed us and vocalized his agreement with the urgent need to vote in order to mend the gaps of our society.
The community served us lunch and we had time for fellowship with the many people who attended.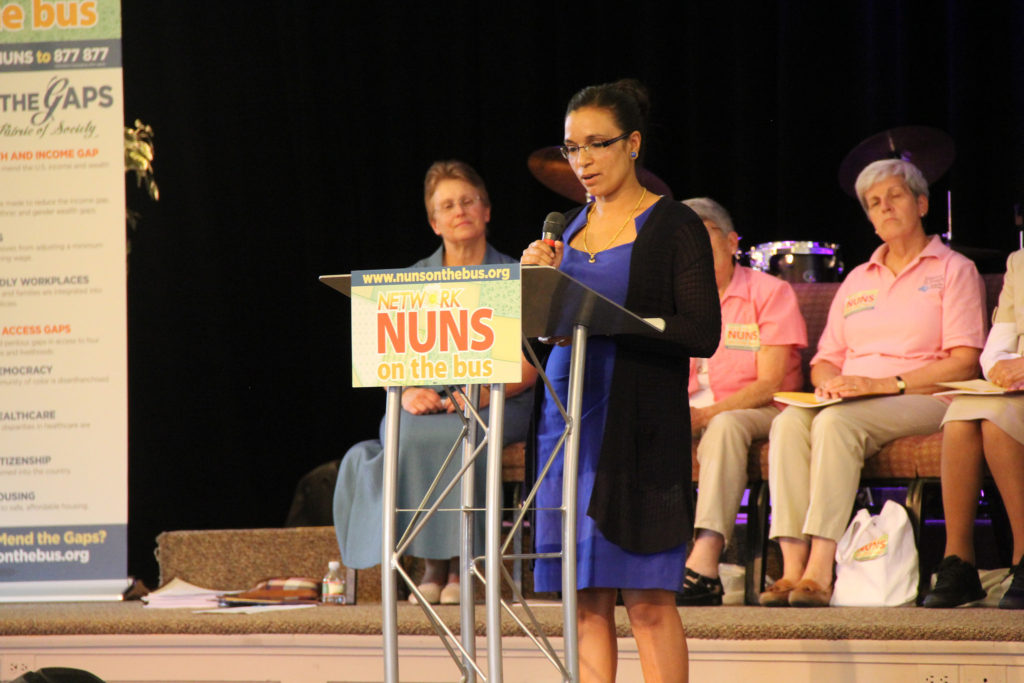 We ended the meeting with Jan Novotka leading us in the prayerful song that she had written with collaboration by Mary Beth Hamm and Donna Korba for Network's 40th anniversary. And of course, everyone came outside to sign the bus!