Honoring the Assumption of Mary and Praying for All Mothers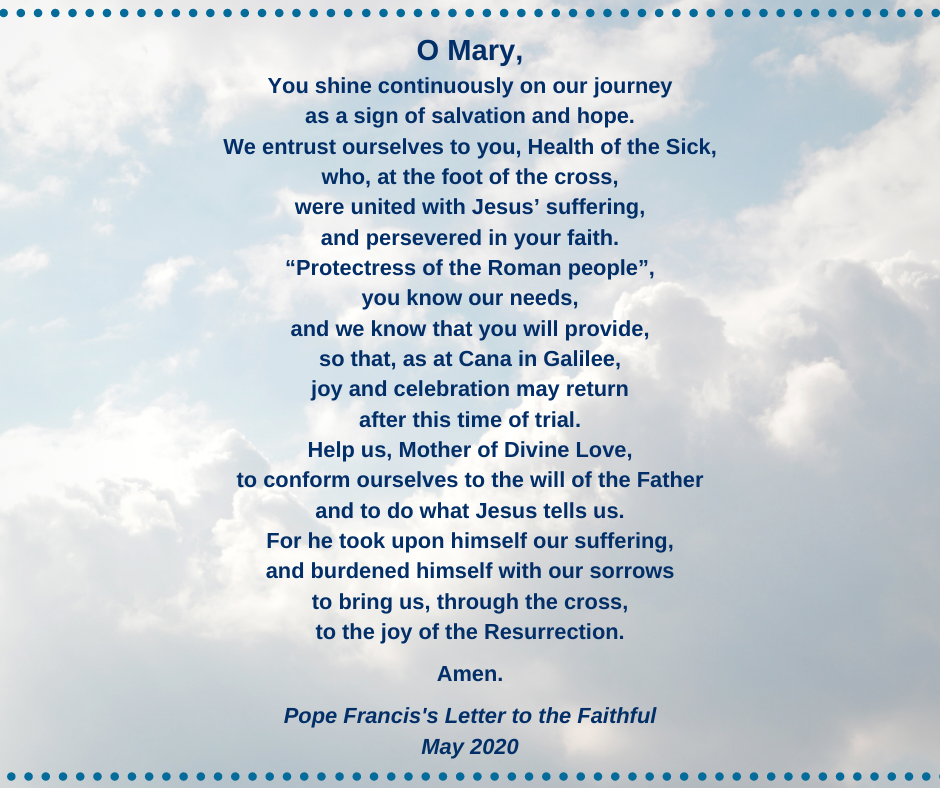 Today, we celebrate the Feast of the Assumption of Mary, a day to reflect on Mary's remarkable life and honor her great gifts. Religious scholars and theologians, like Sister Elizabeth Johnson in Truly Our Sister, note that Mary was born in Nazareth, a tiny Galilean town of about 1,600 people. She was a brown skinned, first-century Jewish woman who belonged to a peasant family. She lived in poverty, unable to read or write, and her daily life and labor were hard. Yet she stands as one of the most celebrated woman in history, the Mother of Jesus and the Mother of the Catholic Church.
On this feast day we remember the life and death of Mary. We celebrate young Mary's bravery and willingness to say YES when asked by the Angel Gabriel to become the mother of Jesus. We recall the love shared between Mary and Jesus as she urged her son to help a friend at a wedding and he did. We marvel at her unflinching courage to endure the pain of watching the Roman Empire torture and crucify her son while never leaving his side. We rejoice, as she did, when the glory of the resurrection was revealed confirming God never abandons.
On this feast day, we call on Mary to protect the young mothers, the children, and all vulnerable people struggling with the health and economic impacts of the COVID-19 pandemic that has indiscriminately brought communities to a precipice. This includes the families of over 160,000 Americans who have died from the virus as well as the families grappling with new infections every day here and around the world. We ask Mary to be with the millions of low-wage workers, disproportionately in Black and Brown communities, as they struggle to put food on their tables and keep a roof over their heads.
We also summon the courage of Mary to continue our work to ensure Congress passes legislation that protects families like hers – the most vulnerable, the often forgotten. God's love of those struggling in poverty is clear: Mary, a lowly, brown, peasant woman became the mother of God's son. This is a holy paradox and a great lesson for those who seek to follow Jesus.
Let us commit today to fight for the bold and comprehensive legislation our people need to maintain their health, their dignity and their ability to thrive. Let us push past the forces of the State who fail to see, recognize or respond to the needs of those in poverty. Their willful indifference and deception condemns the vulnerable to misery and death.
Holy Mother Mary, pray for us.
On the Feast of the Assumption of Mary, let follow in Mary's footsteps.