Georgia Runoff Election Day is
December 6, 2022
Georgia voters will decide between incumbent Sen. Raphael Warnock and the challenger Herschel Walker for U.S. Senate.
HOW TO VOTE
Early in-person voting began on Nov. 28 and ends on the Friday before Election Day. Polls are typically open on weekdays from 9 AM to 5 PM; and 9 AM to 4 PM on Saturdays. Exact hours may vary. Check your county registrar site for details.
Absentee ballot information for Georgians who requested their ballot by Nov. 28 (the request deadline) can be found online here.
Election Day voters can vote at theirdesignated polling placeon Election Day from 7:00 AM to 7:00 PM.
IMPORTANT DATES
Election Day: Dec. 6
Early voting:  Nov. 28–Dec. 2
Request an absentee ballot: by Nov. 28
Who can vote: Georgians registered by Nov. 7
VOTING LOCATIONS
Remind Georgia voters to vote early or in person for the Runoff Election on December 6, 2022. Save and share these GIFs on your social media channels and in emails. 
Equally Sacred Checklist
How can we know that we are voting for candidates who promote the common good? Pope Francis has given clear instructions for how Catholics and all people of good will are to position ourselves and prioritize social issues.
In his writing and speaking, Pope Francis makes it clear: abortion is not the only issue that matters. Catholics are called to be multi-issue voters, not single-issue voters in the 2022 midterm elections and in our continued participation in public life. Use the Equally Sacred Checklist as a guide to reflect on the concerns that Pope Francis says are "equally sacred" to the defense of the unborn.
Thanks for Voting So All of Us Could Thrive
The Pledge
Pope Francis Voters are coming together to protect our freedoms:
To thrive
To retire with dignity
To earn a fair wage
To have affordable health care
To Vote…and more
Will you be a Pope Francis Voter in 2022 and beyond?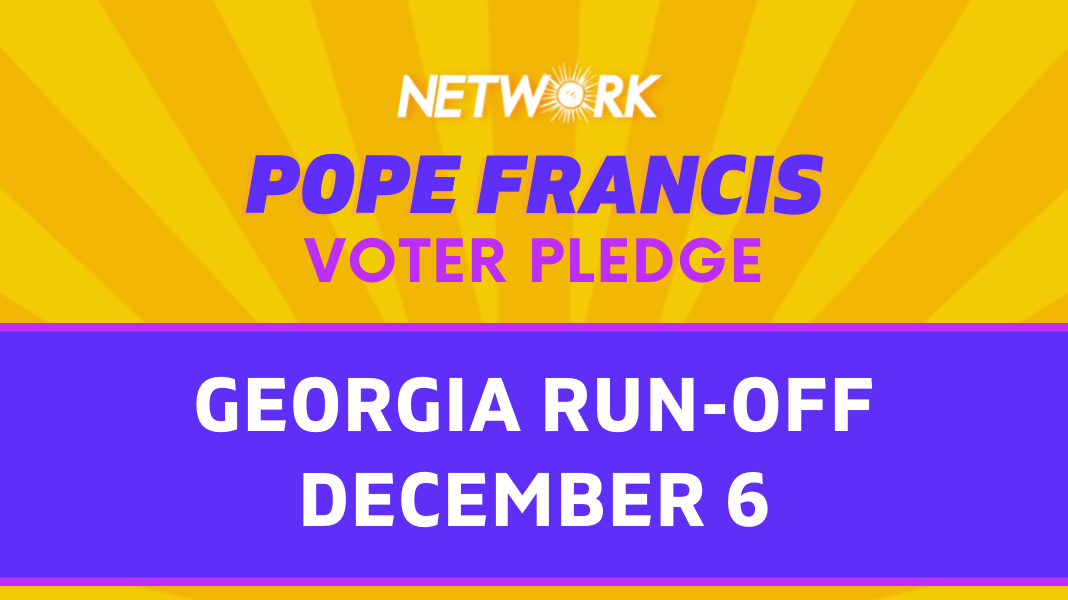 The Pope Francis Voter tour visited Illinois, Michigan, Ohio, and Pennsylvania. There were also online election events for everyone in the nation.