Listen to Season One of Just Politics Podcast!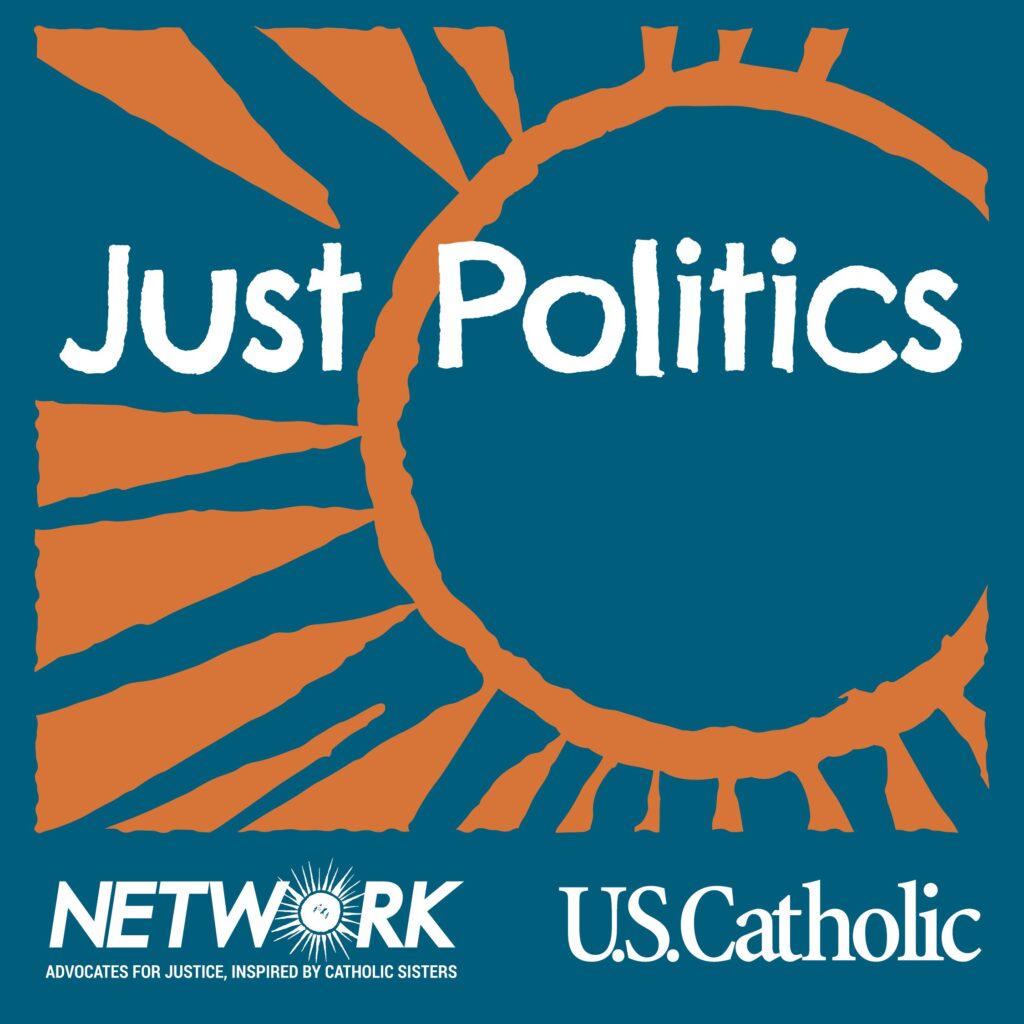 Our first season of the Just Politics podcast, produced in collaboration with U.S. Catholic magazine, is complete! This exciting new avenue for our political ministry wrapped up its inaugural seven-episode season earlier this month.
Throughout Season 1, our hosts — Colin Martinez Longmore, Sr. Eilis McCulloh HM, Joan F. Neal, and Sr. Emily TeKolste SP — spoke with Catholic Sisters, Members of Congress, and other justice-seekers on the path toward building a more just politics.
Episodes explored topics at the intersection of U.S. politics and the Catholic faith, including racism, elections, immigration, and care for families.
You can listen on the U.S. Catholic website, as well as on Apple Podcasts, Spotify, or wherever you listen to podcasts. Don't forget to subscribe, and join the conversation about #JustPoliticsPod on social media!
STAY TUNED: We're happy to share that the first episode of Season 2 will start Monday, February 6!