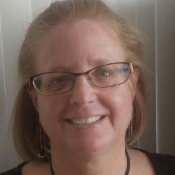 Development Coordinator
June is the Development Coordinator at NETWORK and is responsible for contributing an annual gifts strategy to our fundraising efforts to ensure membership growth and retention. She coordinates the direct mail and online donor giving programs along with donor recognition and stewardship. Her experience includes non-profit executive management positions on the local level for Big Brothers Big Sisters and Girl Scouts in New York state and the grants manager for a national pediatric hearing loss association. She also owned a for-profit business for thirteen years. June earned her Master of Science degree in Management from the New Jersey Institute of Technology and a B.A. in Public Justice from the State University of New York, College at Oswego.
Where she finds inspiration for work:
helping NETWORK grow and sustain its future financial resources.
being this closely involved in a national movement for peace and justice.
What she loves outside of NETWORK:
spending time with her husband and two cats
traveling to see family and friends
all aspects of real estate
Originally from: Binghamton, NY
Why she likes DC:  June enjoys the energy, people, and culture. It is exciting for her to live, work and play in the nation's capital.