Advocating for Justice in El Paso
Xorje Olivares
October 29, 2019
During a Saturday session at the 'Jornada Por La Justicia' Teach-In earlier this month, the lecturer asked attendees to use a single word to describe their thoughts upon hearing the word 'border.' I heard someone say "division," followed by a "wall" in the back. I believe there was a submission for "political" along with "crisis." It was at that point that I shouted, "home," the only positive connotation ascribed to our weekend venue during that particular exercise. Honestly, that fact stunned me, but it also warmed my heart to know it was true.
Because the border has always been home for me. I grew up in Eagle Pass, Texas, roughly an 8-hour drive from the conference in El Paso, but my body knew the area well. I like to say that all border natives speak the same language of biculturalism, so I very much felt in my element. This was the second time I'd been to El Paso, but the first since the arguably safest city in the nation witnessed one of the most devastating events in recent American memory. I was nourished by the presence of #ElPasoStrong at every corner and by the devout folks seeking to use the Teach-In as an opportunity to unite, heal, and evangelize both on a spiritual and political front to make sure that form of violence never happened again. Not to mention empowering the ongoing movement led by border residents, such as those in El Paso, to protect our undocumented brothers and sisters amid this fabricated "national emergency," many of whom are putting their faith in Christ as they literally wait in a bullpen next door.
Knowing that we were going to address several topics over the course of the conference, I was incredibly honored to have been invited to specifically participate on a panel about harnessing our political power as Latinx Catholics through mobilizing our theological narratives. My narrative, which I talk about regularly on my weekly SiriusXM Satellite Radio show and various online columns, proudly incorporates my queer identity, and it dictates how I view a myriad of issues facing the various communities of which I identify with. I was grateful to the organizers for allowing an 'out' gay man to talk about his grievances with the Church and its hierarchy with regards to its anti-LGBTQ rhetoric and exclusionary tendencies. Having never attended a Catholic conference before, I was thoroughly moved with just how welcoming the space felt and with how my message was received by its roughly 400 participants. I eventually spoke with three student attendees who shared their own queer struggles, which made everything so worthwhile for me. Belonging never felt so special.
I also love that I engaged with so many progressive-minded folks who use their spirituality as a motivating factor for their advocacy work. Whether with regards to ending the prison industrial complex, assisting asylum seekers, or ensuring that Latinx people aren't erased from the national discourse, this Teach-In proved that being bold isn't necessarily a gift, but a shining characteristic that we, as a collective, hold. And I'd like to think we hold onto it pretty tightly.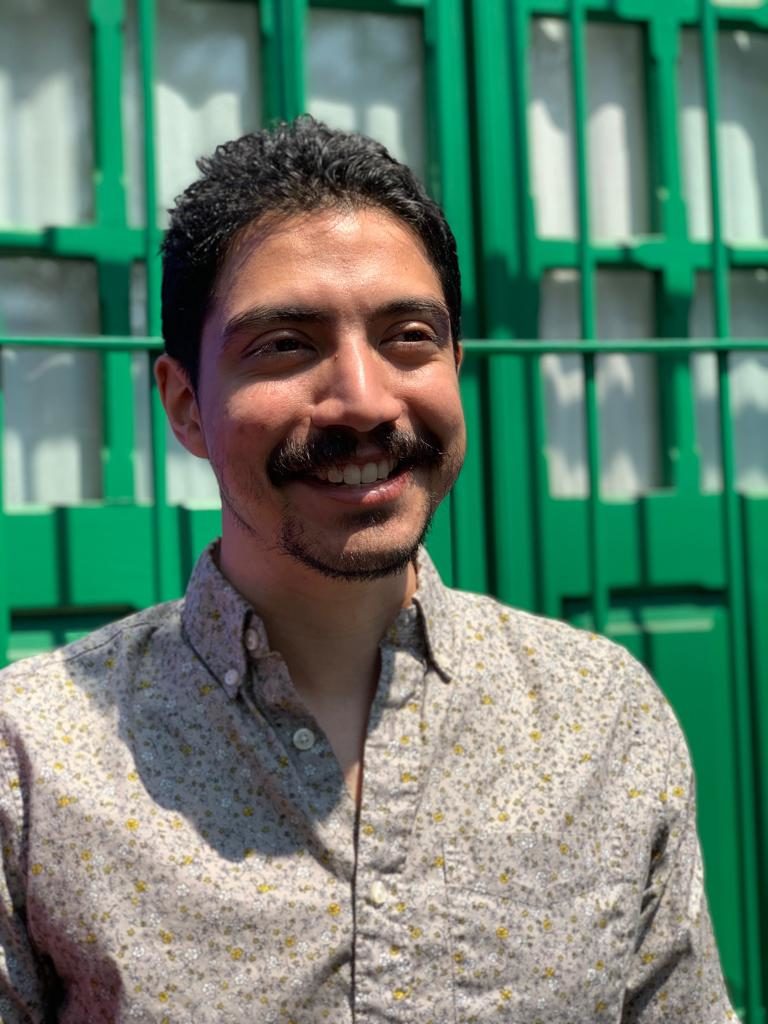 Xorje Olivares is a radio host/producer and social commentator who specializes in LGBTQ, Latino, and millennial issues. His writing on politics and intersectional identity has appeared in VICE, Playboy, Rolling Stone, them., and Vox, among others. He is the content creator behind HeyXorje.com and has been profiled by ABC News, MSNBC, NPR, PBS, and FOX News.