The Just Politics Catholic podcast, a collaboration of NETWORK and U.S. Catholic magazine, launched in 2022 and is hosted by Colin Martinez Longmore, NETWORK Communication and Social Media Coordinator; Joan F. Neal, NETWORK Deputy Executive Director and Chief Equity Officer; and Sr. Eilis McCulloh, HM, NETWORK Grassroots Education and Organizing Specialist.
Just Politics can be found on the U.S. Catholic website, as well as on Apple Podcasts, Spotify, and several other platforms. Listeners can subscribe, sign up for email updates, and find additional reading at www.uscatholic.org/justpolitics, and join the conversation about #JustPoliticsPod on social media.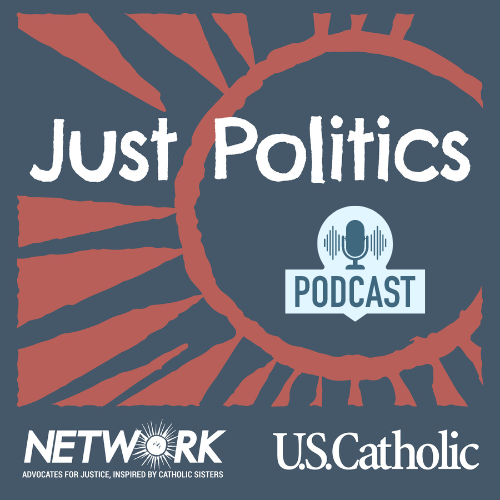 Season Three
The third (and current) season of the Just Politics podcast takes listeners on an exploration of the threats to our democracy presented by Christian nationalism in our politics and faith institutions. Justice-seekers will also hear promising strategies and tactics to preserve, protect, and expand our democracy.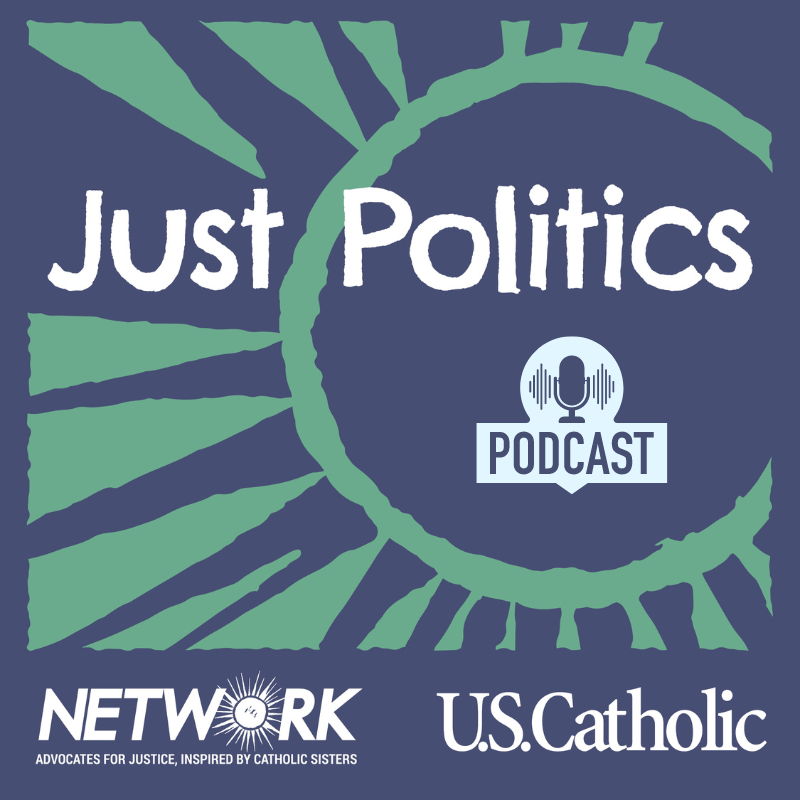 Season Two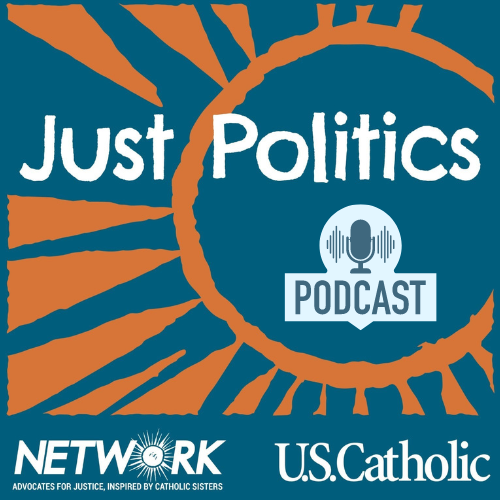 Season One
Our Hosts
All Staff
Leadership Team
Communications Team
Ignatian Volunteer Corps
Government Relations Team
Grassroots Mobilization Team
Membership & Development Team
Board Member
Podcast