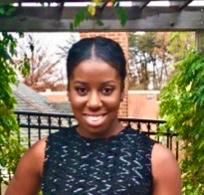 Database Administrator
Aramide is our Database Administrator, and her work ensures we have the right information in our Salesforce database to ethically engage with our community in the ways that members want. She's responsible for applying data-driven technologies and data-driven decision-making to NETWORK's strategic initiatives. Before NETWORK, Aramide worked as a Database Administrator for Horizon Blue Cross Blue Shield where she gained valuable work experience in data management. She has B.A. in Health Administration with a minor in Management from University of Maryland, Baltimore County, where she also earned a Master's in Management. To further her studies in technology she also earned IT certifications.
Where she finds inspiration for work:
• knowing that the data I managed is helping NETWORK achieve social justice
• working in the backend to improve user experience
What she loves outside of NETWORK:
• reading
• travelling
• spending quality time with family and friends
Originally from: Bowie, Maryland
Why she likes D.C.: Because DC is diverse, and the opportunity to learn about different cultures is endless.