Reflections on the 58th Anniversary of Bloody Sunday in Selma Alabama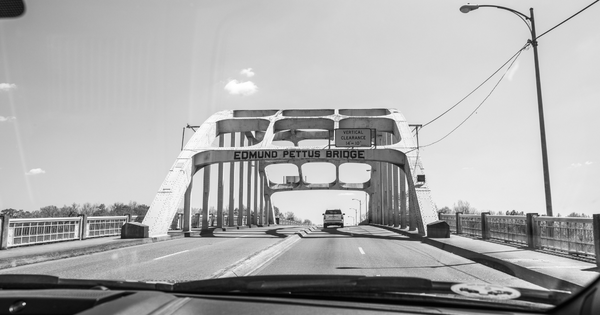 On the 58th anniversary of Bloody Sunday in Selma, Alabama, my thoughts are focused on the brave justice marchers who sacrificed their safety to advance racial justice. Can you imagine rising to pray and prepare for the 54-mile march from Selma to Montgomery in 41-degree weather? What must it have felt like to be a stitch in the fabric of the interracial, intergenerational, and interfaith crowd that blanketed this place in the Deep South seeking justice for Black Americans knowing that Jim Crow's grip in this neck of the woods could not be tighter? And, that the threat to their lives was real.
The Selma to Montgomery march was one in a series of public actions, part of a slow but growing movement for racial equity, voting rights, and policy change. Civil rights leaders organized this march to protest the murder of Jimmie Lee Jackson, an activist shot to death by an Alabama state trooper on February 18 for defending his mother against police violence. Can you imagine what the marchers experienced as they stood in solidarity with 600 likeminded folks knowing the lengths racist power would go to protect segregation?
Certainly, fear and anxiety were present, but their purpose was clear: march to the Alabama state capitol in a unified show of support for lives that should matter to all, but were abused, demeaned, and often snuffed out by private citizens and state actors. These justice warriors would not be moved by the bastion of white supremacy committed to racist violence and terror. 
In the Company of

600 Justice Coconspirators 
Can you imagine advancing toward Selma's Edmund Pettus Bridge and seeing the resistance from authorities dressed in riot gear? Their clubs and gas masks are a major threat to your life, but you stand firm in your resolve to stand for liberty for Black people and bring America closer to the promises of the Constitution.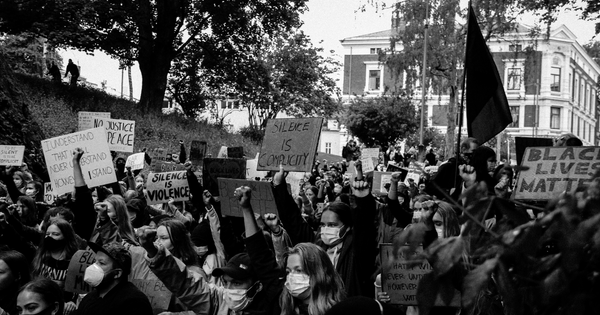 If over the past few years, you've stood with Black Lives Matter protesters, or have marched alongside Black and Brown people for civil rights since Rev. Dr. Martin Luther King's time, you may have felt the anxiety that comes with meeting law enforcement face to face. Even if they served to protect you and the group, unsettling feelings often arise with the fight for freedom. The threat of violence is always a possibility. The state-sponsored vitriol and violence that showed up to squash activists in places like Selma in 1965, Ferguson in 2014, and Standing Rock in 2016 reminds one that freedom fighters can be seriously wounded, or have their lives stolen, by those sworn to protect and serve the public.
On Bloody Sunday, the march for voting rights came face-to-face with racist power motivated by Christian nationalism (an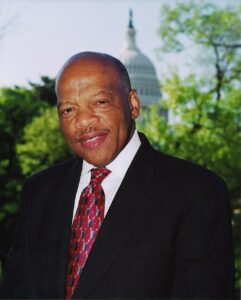 ideology that promotes God aligned with patriotism and a certain race of people) and white supremacy (the belief that white people are preferred over other races). Eventually, freedom overcame race-based illiberal ideology, undeniably because of the heroes who stood for justice on March 7, 1965.
And some rose to prominence on the national political stage like the late Representative John Lewis (GA).  He was among those beaten by police that day, and he went on to serve in the U.S. Congress for 33 years. Can you imagine what it was like to witness this great man get his skull fractured?
Bloody Sunday Progressed Civil Rights, But Significant Transformation Is Still Needed
Yes, voting rights were secured for Black people a few months after the Selma March when President Johnson signed the Voting Rights Act of 1965, but racial violence and discrimination persists in policing. And, over fifty years later, racist power in 'red' states persist in efforts to circumvent the federal law with voter suppression tactics. My mother finds it unbearable that the rights she marched and voted for in the '60s are vulnerable to attack, and that some police forces continue to abuse, harm, and kill Black people. 
The ongoing reality of hyper-militarized police violence against Black and Brown people is why NETWORK supports the George Floyd Justice in Policing Act, legislation introduced in the 117th Congress. If passed, essential oversight and protections would be secured at the local, state, and federal levels. And NETWORK's efforts to strengthen voting rights, through the John Lewis Voting Rights Advancement Act and other legislation, would advance our vision for communities that thrive with economic, criminal legal system, and other social justice policy reforms.
With God, Change Is Possible  
Spirit-filled justice seekers cannot wait for change to come. We must fervently care for communities and commit ourselves to the pursuit of safe, equitable, and thriving lives for everyone who lives in them. The soil in which God has planted us, must be enriched with love and kindness. It's time to root out the fear and hatred that thrives with racism. Let's not just imagine a world of renewed intimacy between people of all backgrounds and all of Creation through the work of our Messiah: Jesus of Nazareth. Let's radically pursue it!
God didn't give us a spirit of fear, but of power, love and sound minds (2 Tm. 1:7). How will you use your divinely creative mind to employ love out loud for justice?  
Dr. Martin Luther King, Jr. prayed: "My great prayer is always for God to free me from the paralysis of crippling fear, because I believe that when a person lives with fears of the consequences for his personal life, he can never do anything in terms of lifting the whole of humanity and solving the social problems which we confront in every age and every generation."  
On this day we remember the devastating events of Bloody Sunday, the glories that were revealed in its aftermath and even those yet to be seen.  
My Prayer for Spirit-Filled Justice Seekers  
On the 58th Anniversary of Bloody Sunday in Selma, Alabama, I am grateful to the 600 who defied racial terror on the Pettis Bridge and sacrificed their safety and security to advance civil rights in our country. Because they braved racist police power, I, and millions of other Black men, women, and children, can take any seat on a public bus, attend integrated public schools, and vote in elections. But I am not content. More needs to be done to protect Black lives, especially in interactions with the police. I offer a small prayer for justice-seekers:
Lord, help me to love freely and serve You.
Guide my efforts to bring change to communities so that all of Your children thrive, regardless of race, religious affiliation, gender, or sexual orientation.
God, give me the courage to act for divine justice without reservation nor fear of impediments.
God, give me the strength to do this until justice rolls down like a waterfall, and righteousness like an ever-flowing stream. Amen.