Back to Stories
Ann Anderson - Jefferson City, Missouri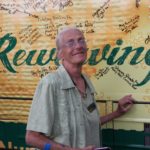 When Ann's health took a turn for the worse she didn't have health insurance.
After several years of her feet turning black, she went to the clinic and was sent to the hospital where they diagnosed her with an obstruction and an aneurysm at the same time causing no circulation. At first the put in stints, though six months later they her entire descending  aorta and femoral arteries bypassed.
She put off going to the doctor too long because she didn't have insurance, and this almost killed her.
Ann calles for expanding Medicaid and making health care more accessible. She shares her frustration with elected officials for not acting on these issues