Our 50-Year Justice Journey
Forty-seven women religious gather at Trinity College in Washington, D.C. to discuss the call to work for justice through the political system and decide to form NETWORK, the first Catholic social justice lobby in the United States.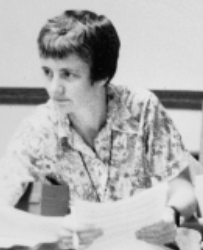 The NETWORK steering committee holds its first meeting; they agree that Carol Coston, OP would serve as NETWORK's first director.
The Equal Rights Amendment (ERA) passes the Senate and is sent to the states for ratification. NETWORK will lobby for the ERA's passage for the next ten years.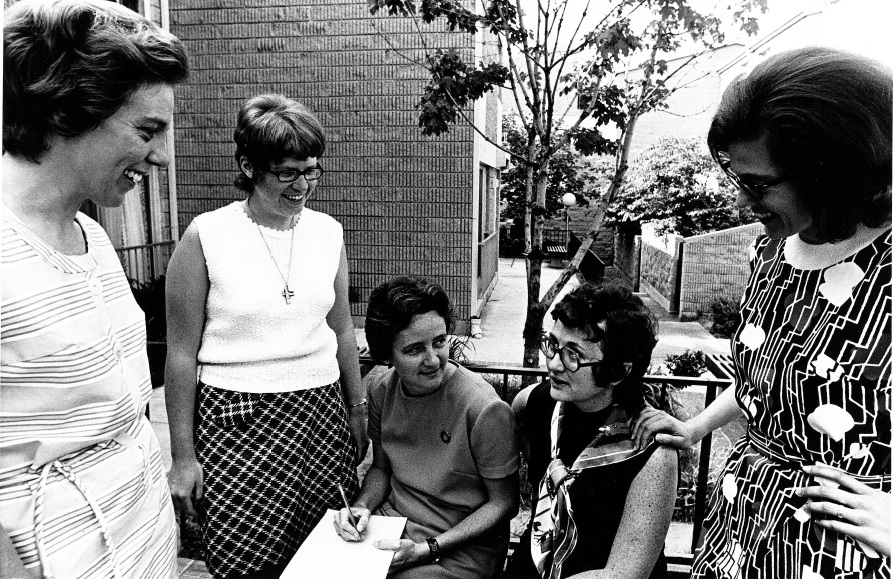 Carol Coston, OP begins leading NETWORK, providing "political ministry" in Washington. Four additional sisters later join Carol on the NETWORK staff, funded by their congregations.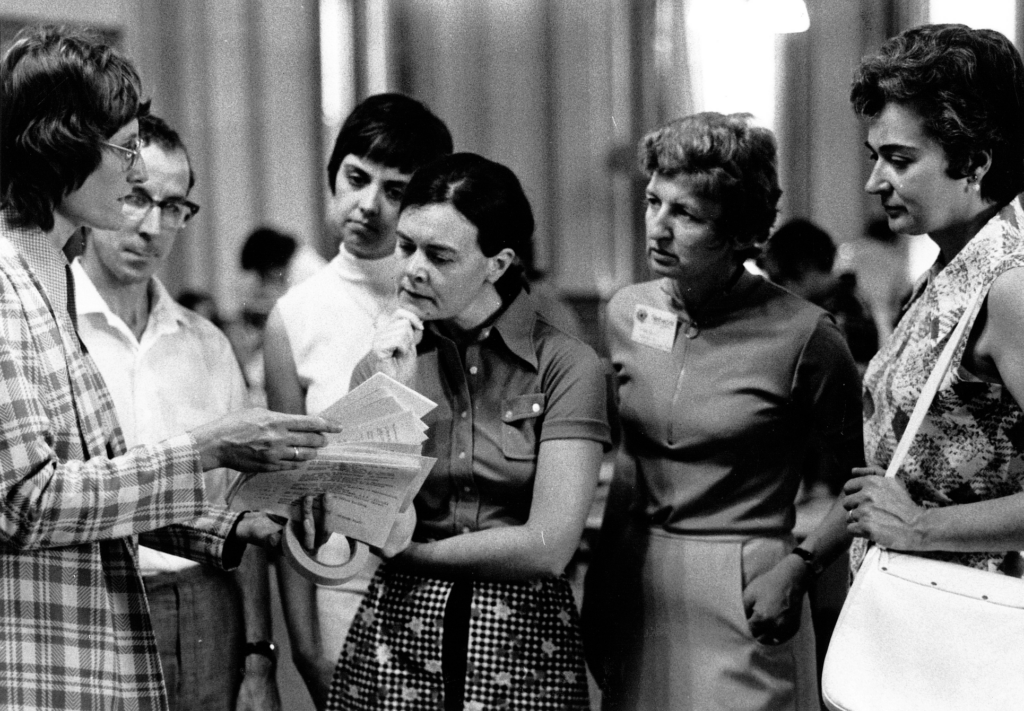 NETWORK publishes its first newsletter, held an issue referendum, and trained 150 participants in political ministry during NETWORK's first summer Legislative Seminar.
NETWORK's Summer Legislative Seminars
During the summers, NETWORK organized legislative seminars in Washington to train advocates for justice, attracting hundreds of participants from across the country. These trainings not only taught participants about the legislative process and NETWORK's policy areas, but were also critical for building relationships between justice-seekers in the field and NETWORK staff. Over the years, the Legislative Seminars drew speakers and participants such as Sen. Ted Kennedy, Rep. Shirley Chisholm, Rep. Barbara Mikulski, Rev. Henri Nouwen, Rosemary Radford Ruether, Margaret Farley, RSM, and Fr. Robert Drinan.
"A political ministry… asks us to bring our single-minded commitment to justice and peace into the center of a complex political process."
– Rev. Henri J.M. Nouwen, Clare Dunn, CSJ, and Judith Lovchik, CSJ, NETWORK Quarterly, Fall 1976
NETWORK publishes its first Congressional voting record, reflecting how often each Members of Congress voted in alignment with Catholic Social Justice on key bills. 
Ann (Sampson) Dunn is hired, NETWORK's first non-Sister on staff, and the NETWORK Educational Program is incorporated.
Pope Paul VI dies, his successor, John Paul I, dies 33 days later. Archbishop Karol Józef Wojtyla of Krakow, Poland is elected Pope and takes the name John Paul II.