Gathering to Work for Justice in El Paso
Andres R. Lopez
October 22, 2019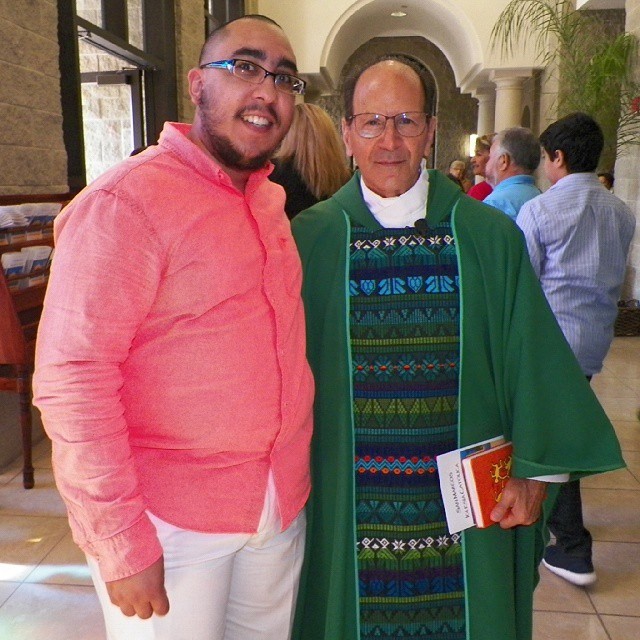 This past weekend, I participated in the Teach-In: Jornada por la Justicia, it was a great meeting and learning experience. First, to see great mentors and friends, second, to meet people from different parts of the United States, and finally, the amazing knowledge acquired by the different workshops and plenaries presented. This without forgetting the public witness activity that we had at the international port of entry.
The Teach-in was attended by around 400 people; people from New York, Chicago, California, the Washington D.C. area, and other parts of the United States, as well as from residents of El Paso and Ciudad Juarez, Mexico.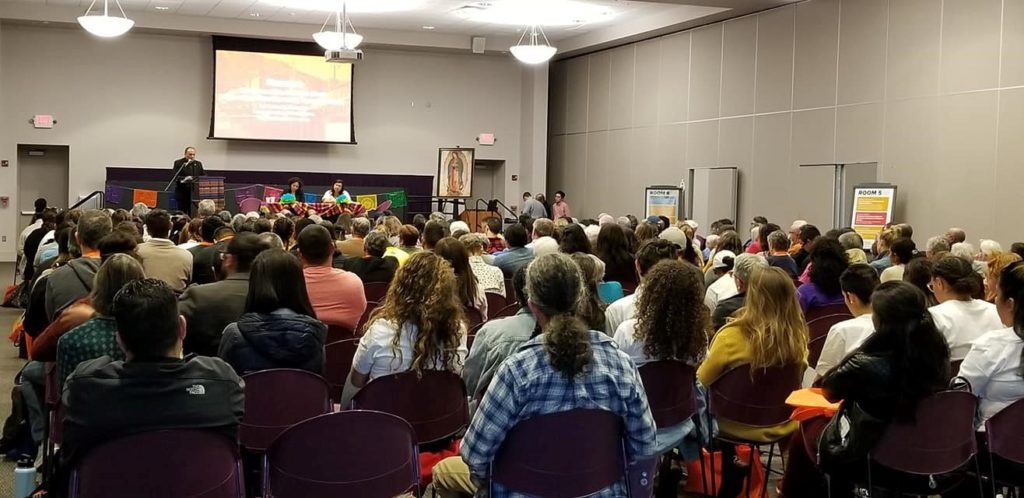 The Teach-In started off with a beautiful prayer and song interpreted by Ilka Vega from Hope Border Institute, the prayer reminded us that where there is love and kindness, God is present, Ubi caritas et amor, Deus ibi est. Then, Monsignor Arturo Bañuelas from St. Mark's Catholic Church in El Paso, and Dr. Dulcinea Lara from New Mexico State University, addressed the issue of white supremacy, and how Latinx and Hispanic communities have been under attack for many years now. Monsignor Arturo reminded us that to undermine racism and white supremacy, we must do so with solidarity. He also said that "solidarity must become more than mere acompañamiento."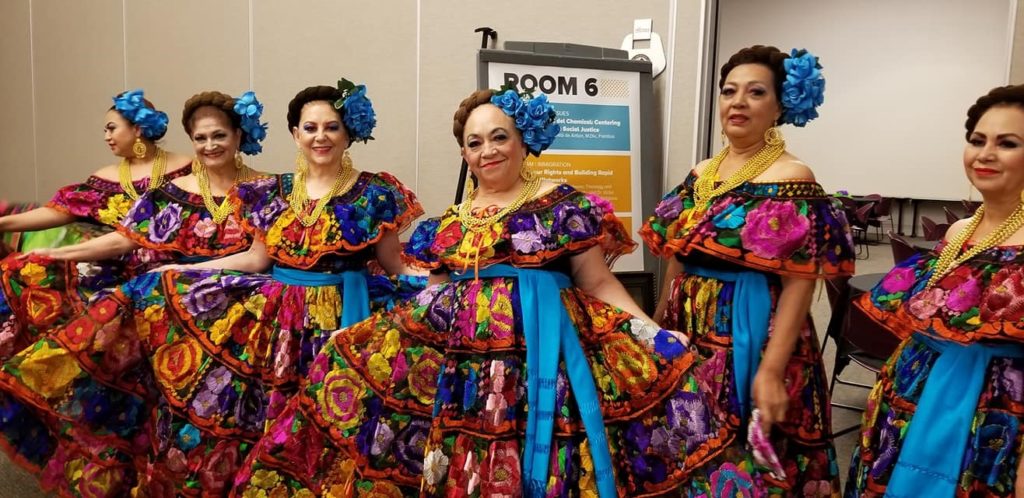 The first day of the Teach-in ended with a dinner full of joy and networking, as the Folklórico de San Marcos danced on the stage, and the Mariachis sang at the lobby of building.
During the Teach-In, I met with some great friends like Wayne Romo from the Center for Life at St. Mary's University of San Antonio, and Dr. Neomi de Anda an associate professor of Religious Studies at the University of Dayton, and current president of the Academy of Hispanic Theologians of the United States.
I also ran into friends and partners that have been part of El Otro Lado – El Paso for the past years, like Monsignor Arturo Bañuelas, Dylan Corbett director of Hope Border Institute, Dr. Nicholas Natividad from NMSU and graduate of Cathedral High School, Alonzo Mendoza organizer for the Texas State Teacher Association and also a graduate of Cathedral High School, Lorena Andrade, Director of La Mujer Obrera in El Paso, Jaclyn Ross, a previous Lasallian Volunteer and El Otro Lado assistant at San Miguel High School in Tucson, and the Most Reverend Mark J. Seitz, Bishop of El Paso.
Saturday was an intense day of workshops and presentations. For the breakout sessions, I attended Overcoming Racism: Resources for Faith Communities, and a second talk titled Borderland Theology and Spirituality for Activism Today. The first talk was a reminder of how we all have implicit biases, and how "racism denies salvation." During this talk, we learned to speak up against certain comments or racist ideologies. During the second talk, we used Visio Divina, sacred seeing, to meditate on the word of God through images.
In the afternoon, the group of 400 people met at Sacred Heart Catholic Church in Downtown El Paso, here we divided into two groups. One group stayed in El Paso, and the other group crossed the international bridge in to Ciudad Juarez.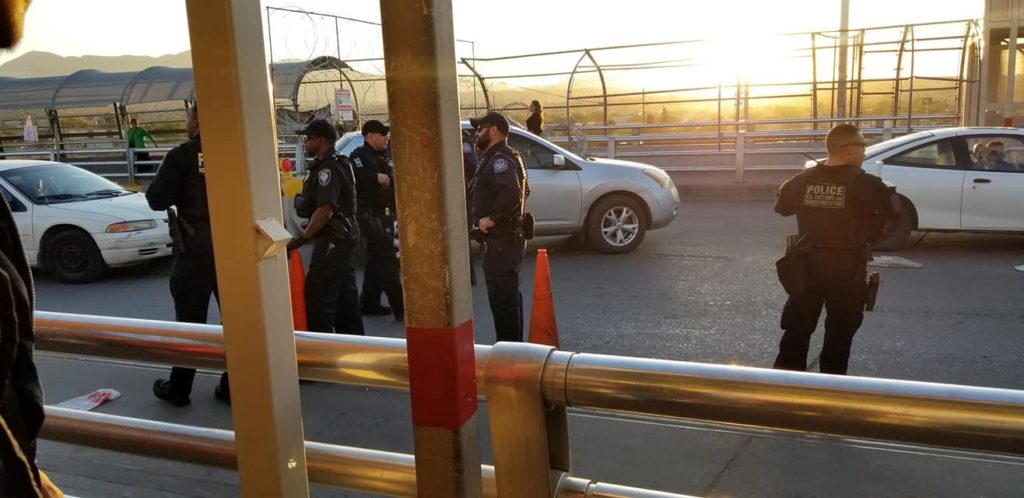 In this group, we all crossed the bridge peacefully and rather quickly, and as soon as we crossed, we were able to see families that are now living along the margins of the international bridge, due to the MPP or the Remain in Mexico Policy. As our presenter at the Juarez side exclaimed, we were able to see asylum under attack. After a quick moment of prayer, we all proceeded to form a line at the bridge, and to make our way back to El Paso. The only difference was that we did it in a slower manner because each one of us used Holy Water to sprinkle and bless the international bridge by saying: "I bless this bridge for those who cannot cross it." We all also attempted to bring with us a group of three families for a total of 15 people seeking asylum. Ten CBP officers waiting in the middle of the bridge, barbed wire, and only one line of cars opened, but we were successful, and they let them through to continue their process in the U.S.
Blessing the bridge with Holy Water was a very simple action, but with a very powerful meaning.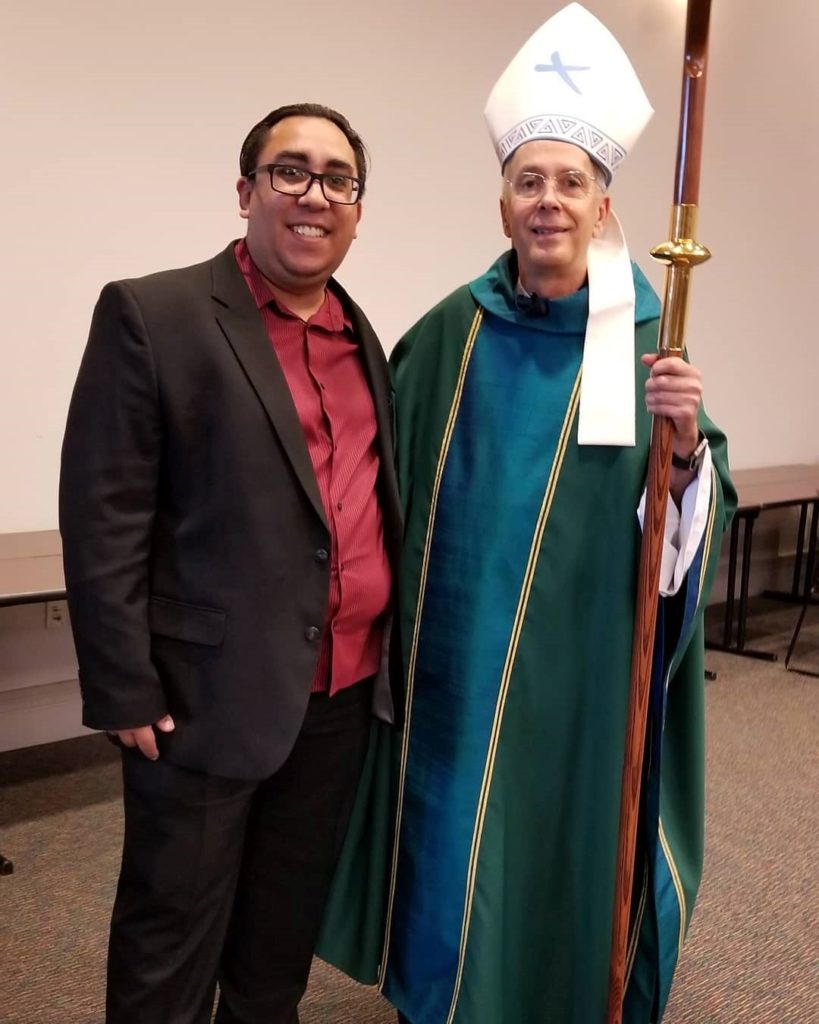 The Jornada ended on Sunday, with a bilingual celebration of the Eucharist. After the mass, Bishop Mark Seitz formally made the announcement of his new pastoral letter: "Night will be no more" where he addresses the issue of racism and "the false god of white supremacy." The pastoral letter was written in memory of those who lost their lives in the August 3, 2019 massacre in El Paso.
You can read the pastoral letter here: https://www.hopeborder.org/nightwillbenomore
---
Andres R. Lopez is the director of El Otro Lado Border Immersion Program at Cathedral High School in El Paso, Texas. El Otro Lado is a 5-day border immersion experience in which schools from around the country, come to El Paso to learn about immigration, and life at the border. During this week-long experience, we visit border patrol, the border fence, we hike, we go to the shelters that receive refugees, we visit the unaccompanied minors, we go to Ciudad Juarez, we receive Catholic Social Teaching presentations, and many other activities. Hope Border Institute is a community partner of El Otro Lado.