TELL CONGRESS: CLOSE THE MEDICAID COVERAGE GAP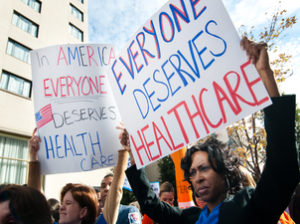 Over 2 million low-income adults living near the poverty line in 12 states don't have health insurance. They earn less than $12,880 per year – too much to qualify for traditional Medicaid, but not enough for Affordable Care Act subsidies. Congress needs to finish the ACA and close the Medicaid Coverage gap in budget reconciliation so that people with limited financial resources can live healthier lives.
Email Congress and let them know: budget reconciliation must close the Medicaid coverage gap.