THRIVING COMMUNITIES - LTE's
Advocates and supporters show love for their neighbors when they write letters to the editor to protect vital safety net programs, like SNAP and Medicaid, from budget cuts.
Kentucky LTE's
New York LTE's
New York NETWORK supporter, John L. Ghertner, MD, shared how proposed Congressional cuts to social safety net programs are harmful to our neighbors and loved ones, especially children, and won't decrease our federal debt. Click the link to read the LTE.
Ohio LTE's
Pennsylvania LTE's
Erie, PA NETWORK supporter, Mary Nelson, wrote about the reality of the hunger in her northwest Pennsylvania community, how changes to the tax code (where the wealthy pay their fair share of what they truly owe in taxes) could help solve the problem, and the work requirements already in place on people who struggle.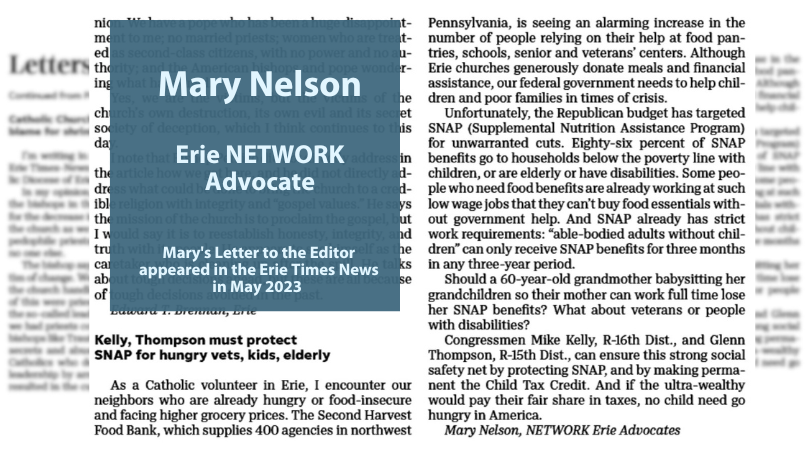 Learn how to write an LTE
Watch Letter to the Editor Training: Let's Talk Debt Ceiling facilitated by the Grassroots Mobilization team.