Recovery Update: Building Anew with a Bold Recovery Package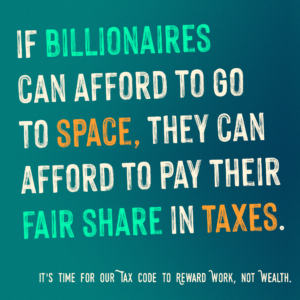 Right now, Congress is crafting their budget reconciliation proposal. Over the next weeks and months, our elected officials will decide what policy priorities to include and what to leave out.
Budget reconciliation gives us the opportunity to make bold, transformational investments in our families and our communities by:
Making the Child Tax Credit and Earned Income Tax Credit permanent
Increasing access to health care, eldercare, childcare, education, and broadband
Building affordable housing and increasing access to rental assistance
Providing a pathway to citizenship for those with DACA, TPS, farmworkers, and other essential workers
Establishing a national paid family and medical leave program, and more.
We cannot go back to the status quo of exclusion and inequality. We must build anew with racial and environmental justice at the center. The recovery package Congressional Democrats are working to pass through budget reconciliation will make bold investments in a more just future. We can afford this by reforming our tax code to ensure that the wealthiest people and big corporations pay their fair share of taxes. We urge Congress to unrig the tax code by:
Repealing the 2017 Republican corporate tax cuts
Strengthening IRS enforcement to prevent tax evasion
Eliminating tax breaks that encourage offshoring
Closing tax loopholes used by big corporations to avoid paying their fair share, and more.
Fixing our tax code is essential to closing the racial wealth gap and creating an economy that benefits all of us.