Season 2 of

Just Politics

Podcast is Complete – Listen Now!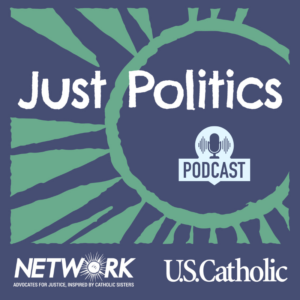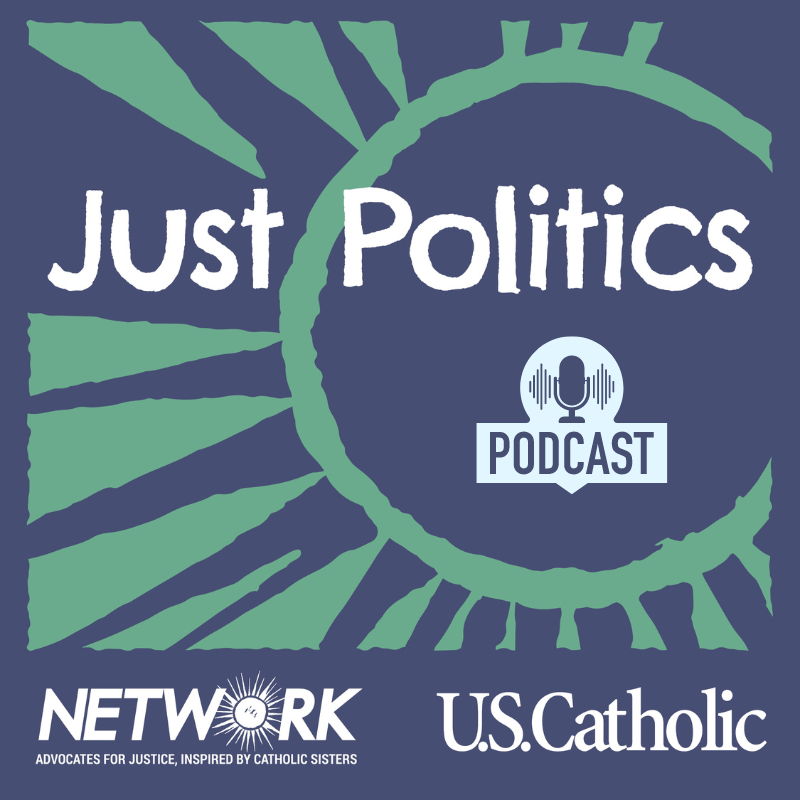 After a successful inaugural season of the Just Politics podcast, produced in collaboration with U.S. Catholic magazine, we came back for an exciting second season!  
Our hosts Sister Eilis McCulloh, H.M., Colin Martinez Longmore, and Joan F. Neal spoke with more advocates, Catholic Sisters, scholars, faith leaders, and even a Vatican official about how we can transform our politics for the common good.  
In season 2, which wrapped up in May, our hosts covered topics ranging from Pope Francis and integral ecology to the urgent, Spirit-filled call for economic justice, health care access, and women's leadership.  
You can find the podcast on the U.S. Catholic website, as well as on Apple Podcasts, Spotify, or wherever you listen to podcasts. Don't forget to subscribe, and join the conversation about #JustPoliticsPod on social media!  
Also check out Just Politics press at www.uscatholic.org/justpolitics where you can also sign up for email updates, learn more about each episode, and find additional reading on each episode's topics. 
COMING SOON: Season 3 of
Just Politics
podcast drops Monday, Sept. 11!